Outfit Details: Lace Dress and embroidered Floral Faux-Leather Moto (links Below)
*This post is sponsored by Macy's,  but all opinions are 100% mine!
It's that time of the year when everyone needs pretty outfits for all those fun parties that will turn into memories. I always say stick to your style but do not forget that you can shop in many places at the moment; Macy's is one of them with so many choices for all the curvy gals looking to be glam for the holidays. I wanted to look different to the office party in which I am attending and when I saw this dress by City Chic I was head over heels. I love the lace, the crispy white and how light this dress is. I knew once I saw it  that it would fit the way I imagined it. You ladies know my obsession for white it just makes the wardrobe so much lighter. Moreover, its chilly out and I needed a Jacket to match this dress and what has me going crazy is the hot flower Embroidery. It really stands out and makes the dress even more fabulous. Next, I find that when pairing a white dress, make sure you add the jacket for the finished look in which will stand out at any of those upcoming parties.  The Jacket is a show stopper as you can see and you cannot go wrong. Theres so many to choose from.
If you're not in the spirit to wear a dress, you can diversify your look by wearing these super comfortable jeans from Tommy Hilfiger with the jacket. These jackets are a major staple right now and your outfit will stand out. Also, These jeans are a great alternative in ways you wouldn't imagine. I know many of you will attend the New Years celebration in Times Square and opting for this look with the motto jacket can be beneficial and comfortable. The weather is not so bad and with a light sweater and booties you can make this outfit a New Years hit. Being versatile is what is all about and don't forget that Macy's definitely has every type of style, look or outfit you desire to put together this holiday season.
However, Since it's the holidays I feel that white is perfect because it's fresh, bold and minimalist. You all know being unique is my motto, therefore lets all look extra lovely. Depending what you ladies desire you can add some booties or pumps  to make your look more festive. Office parties are usually casual and this outfit will rock around your co-workers.   However, Some of the parties I'm invited too are casual and this is one look that is comfortable, pretty and chic all at the same time. Honestly you can wear anything you desire, but finding a good selection of clothing and styles can be a bit of a drag. But don't hesitate to visit Macy's in which they have a huge selection of plus size clothing for curvy girls.  They vary from glitz and glam to a casual style for the holidays. Enjoy Ladies and thank you for reading.
xo Love2bcouture!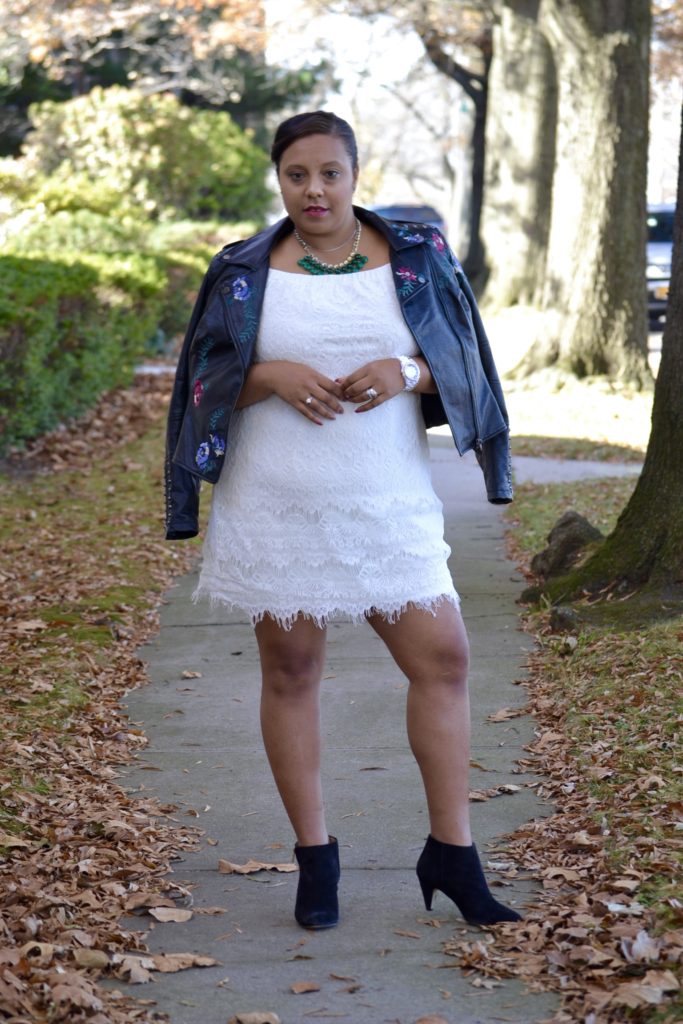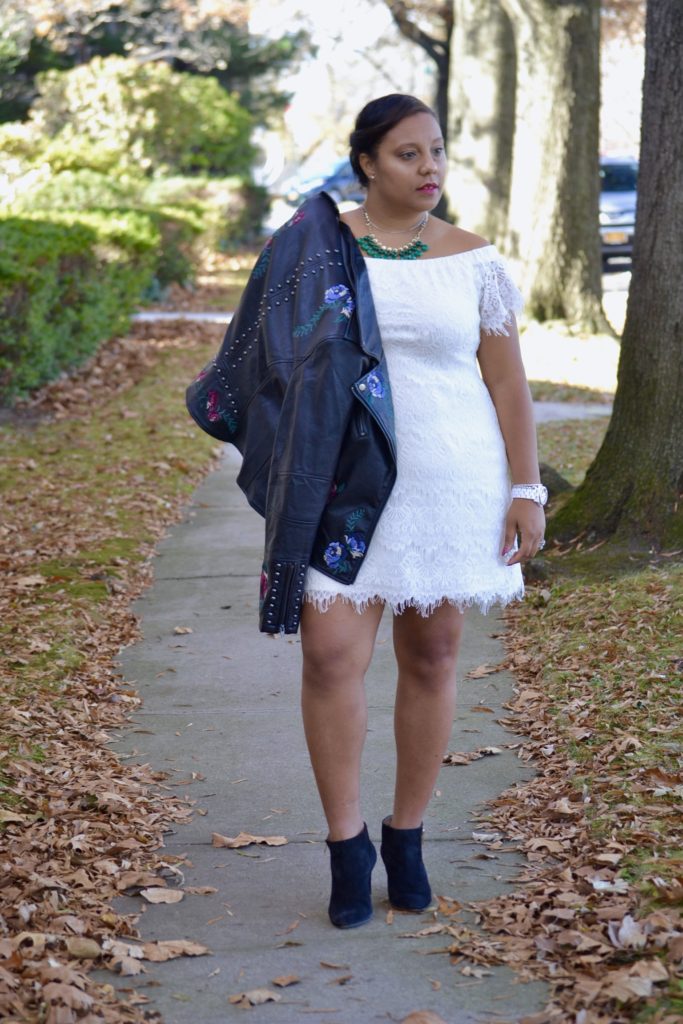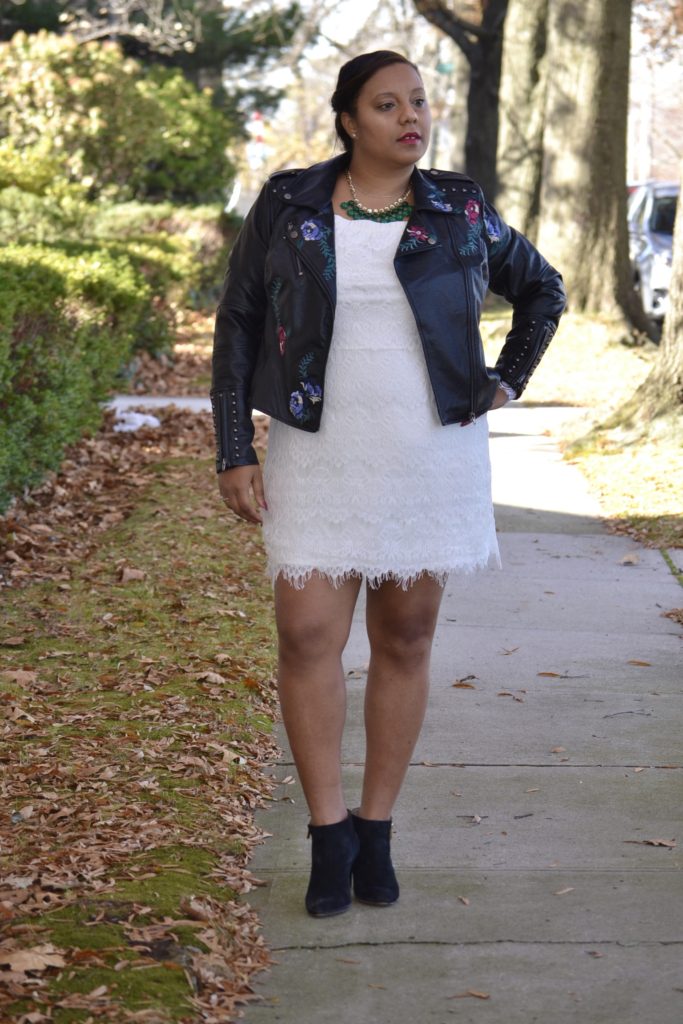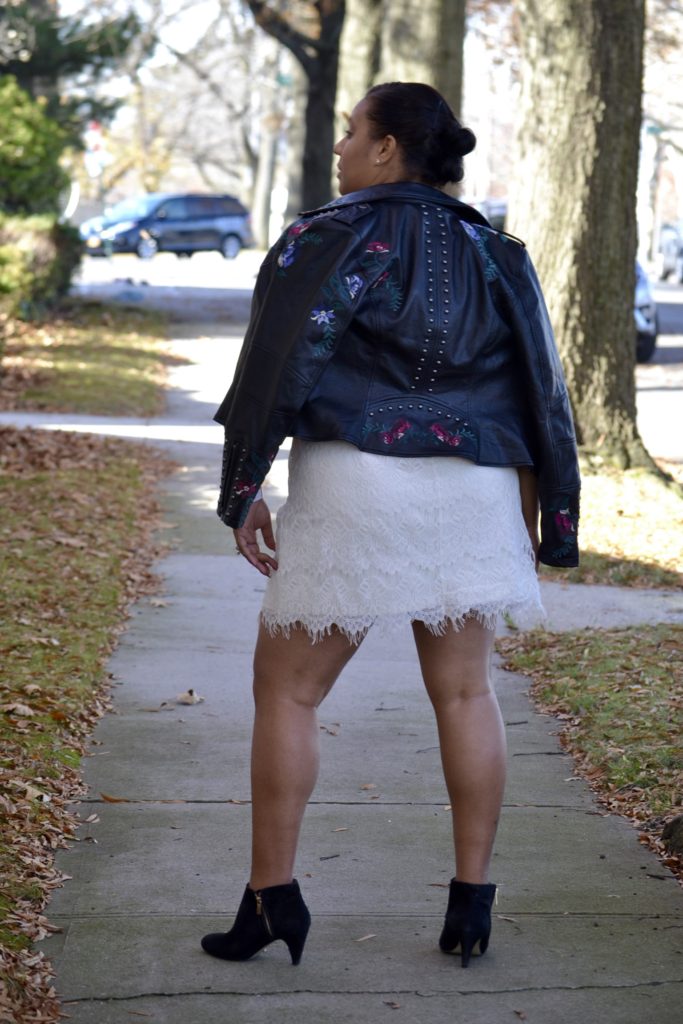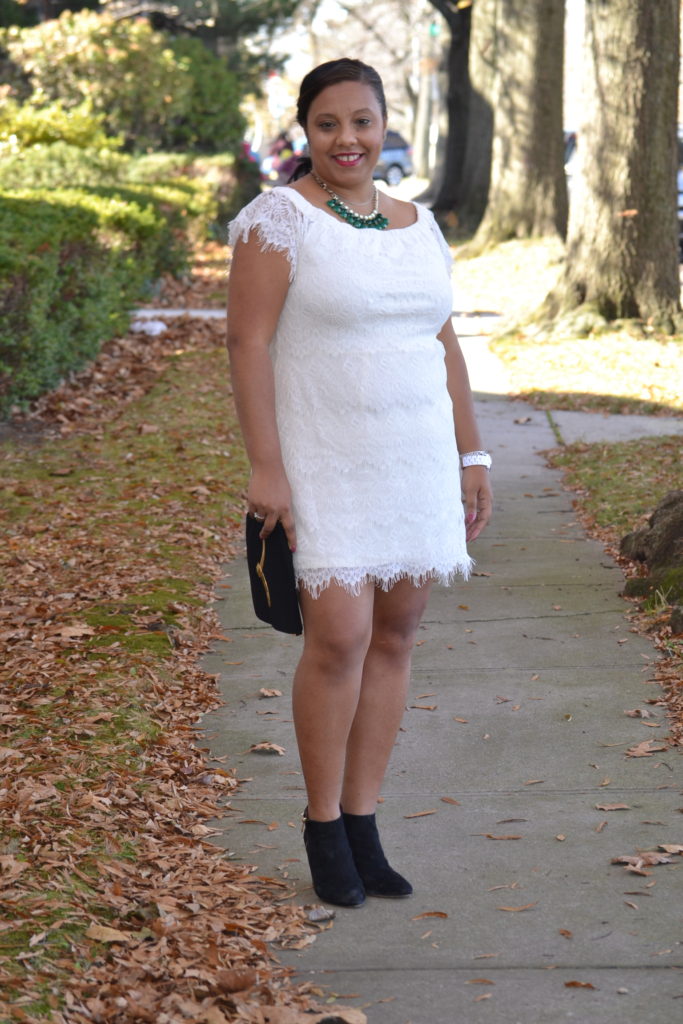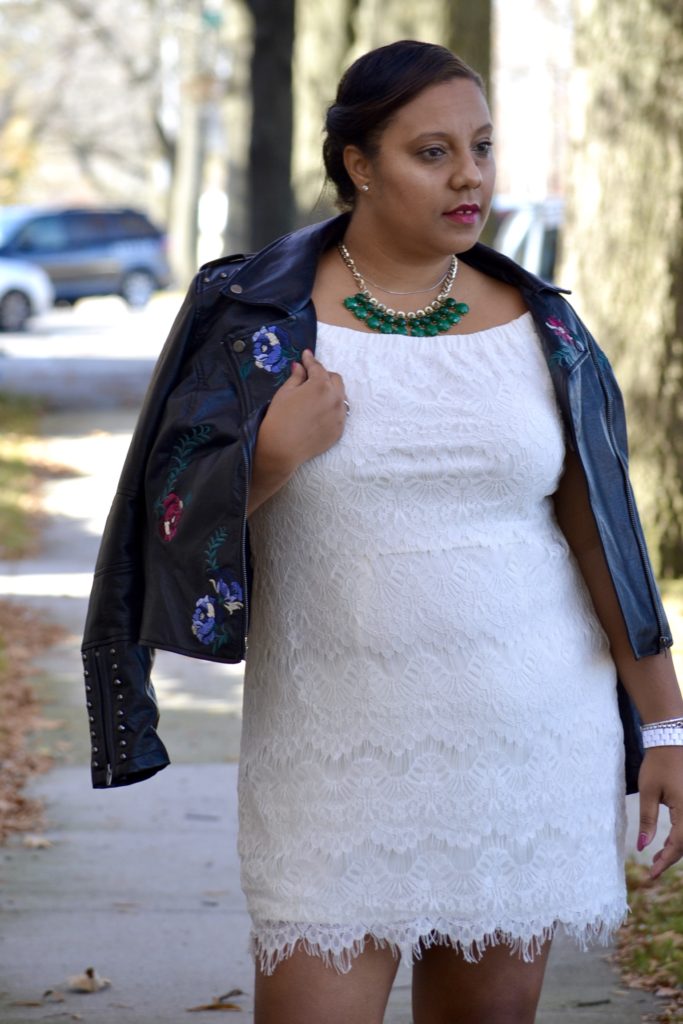 Second Look with Jeans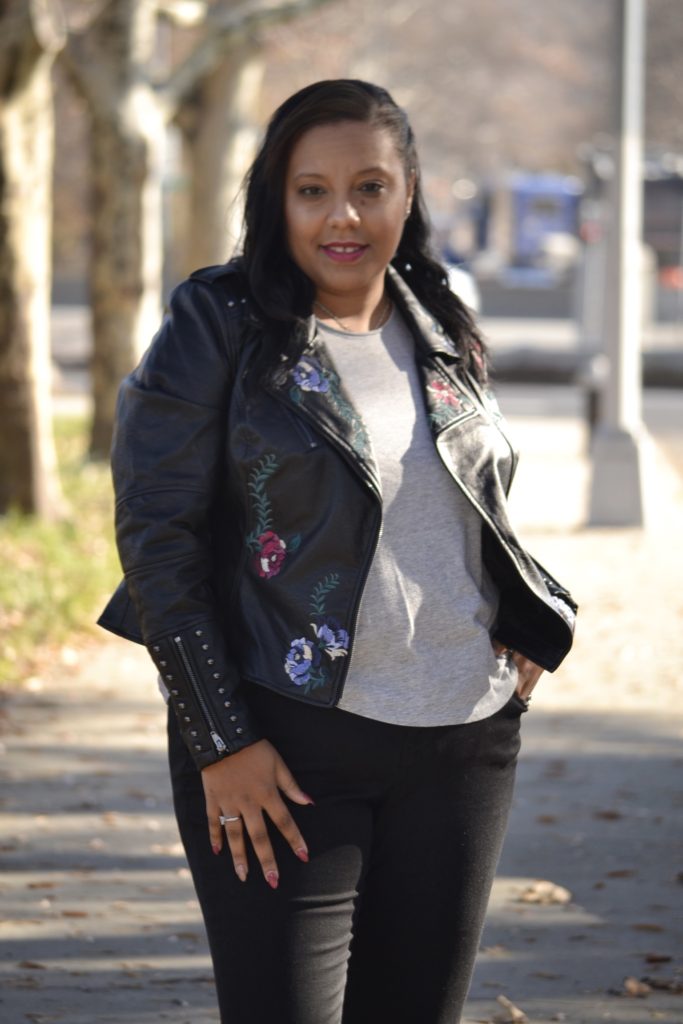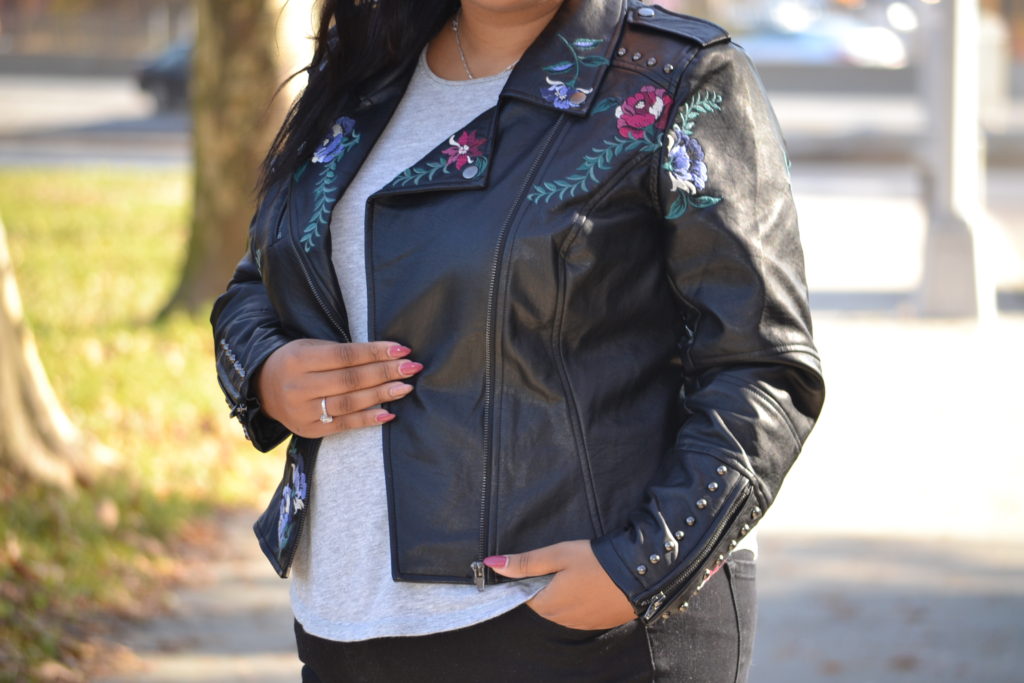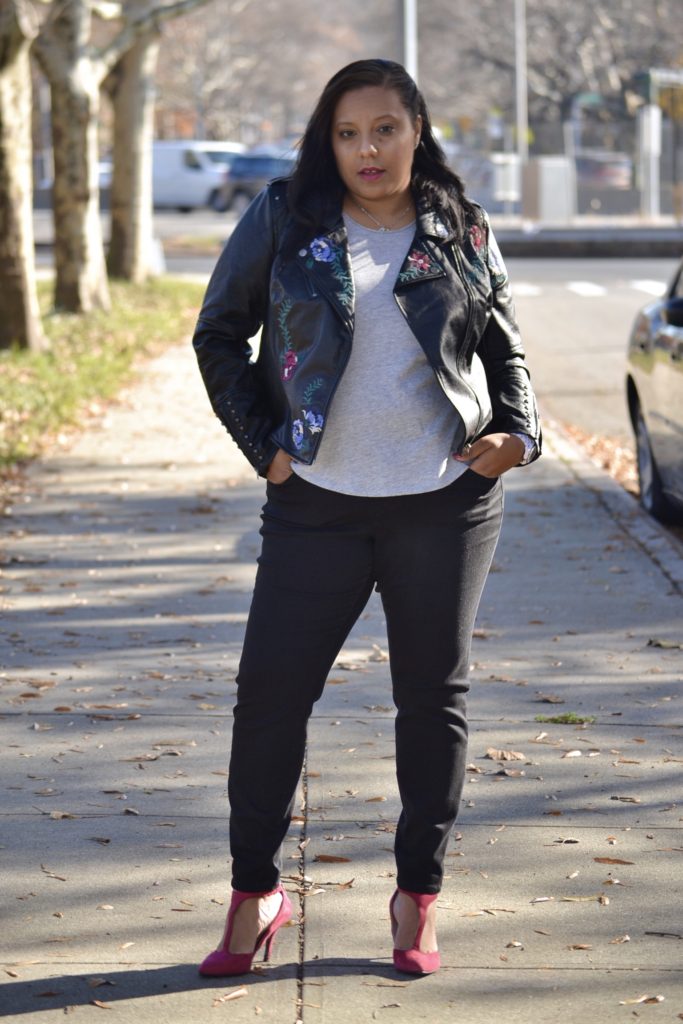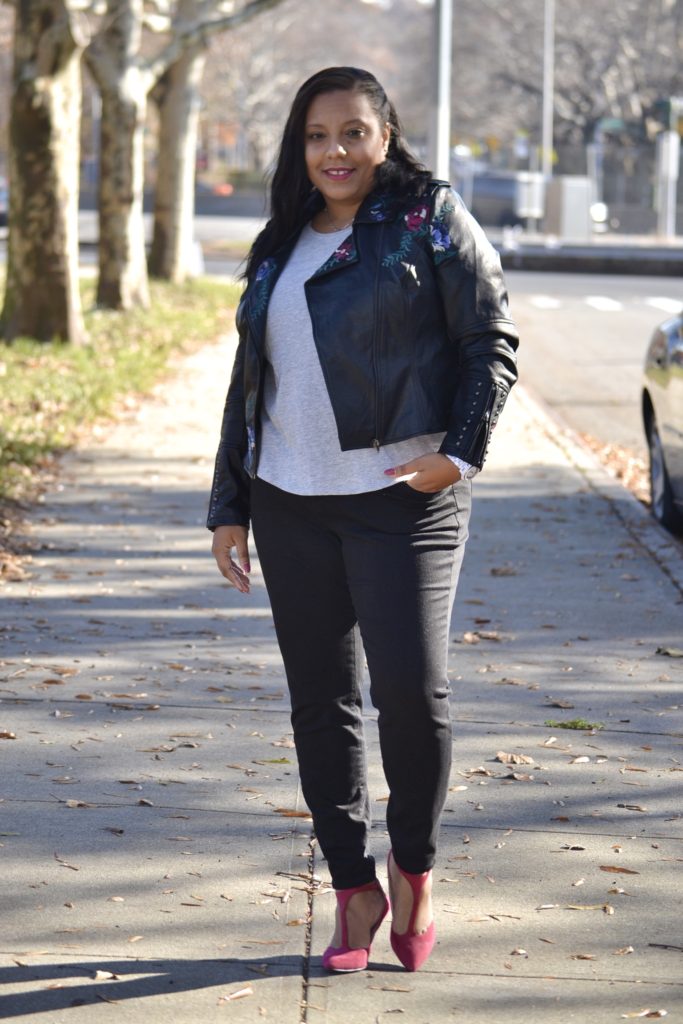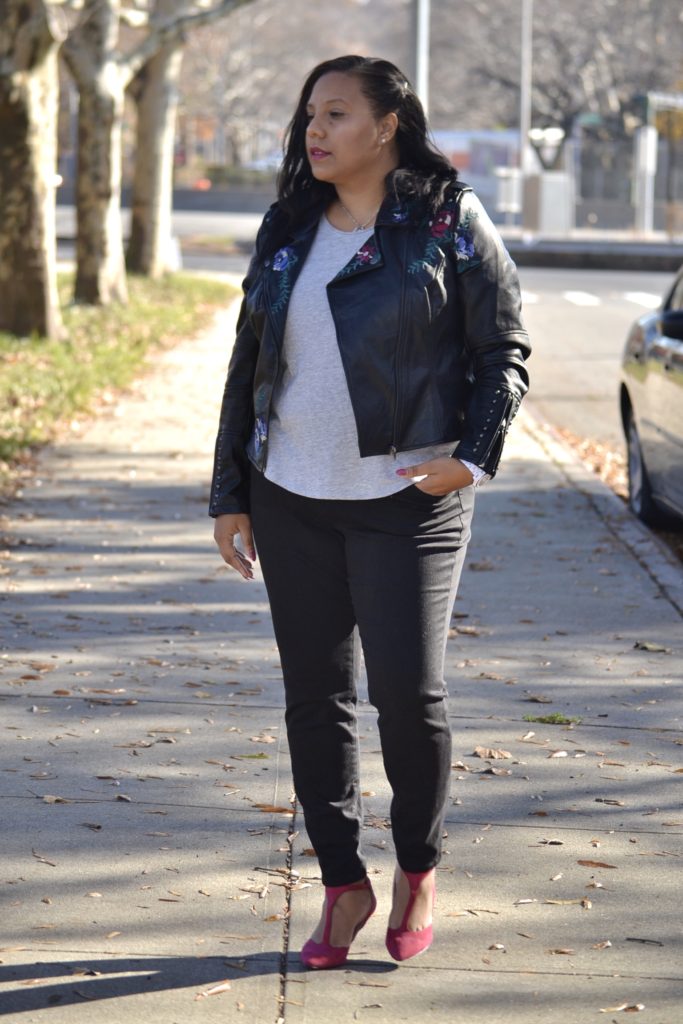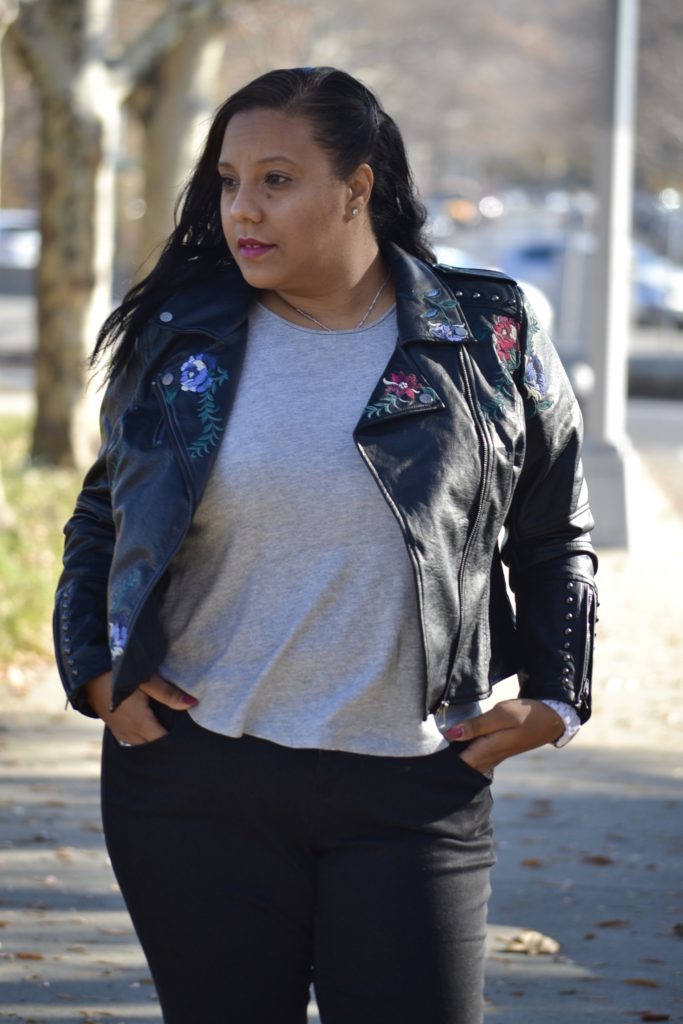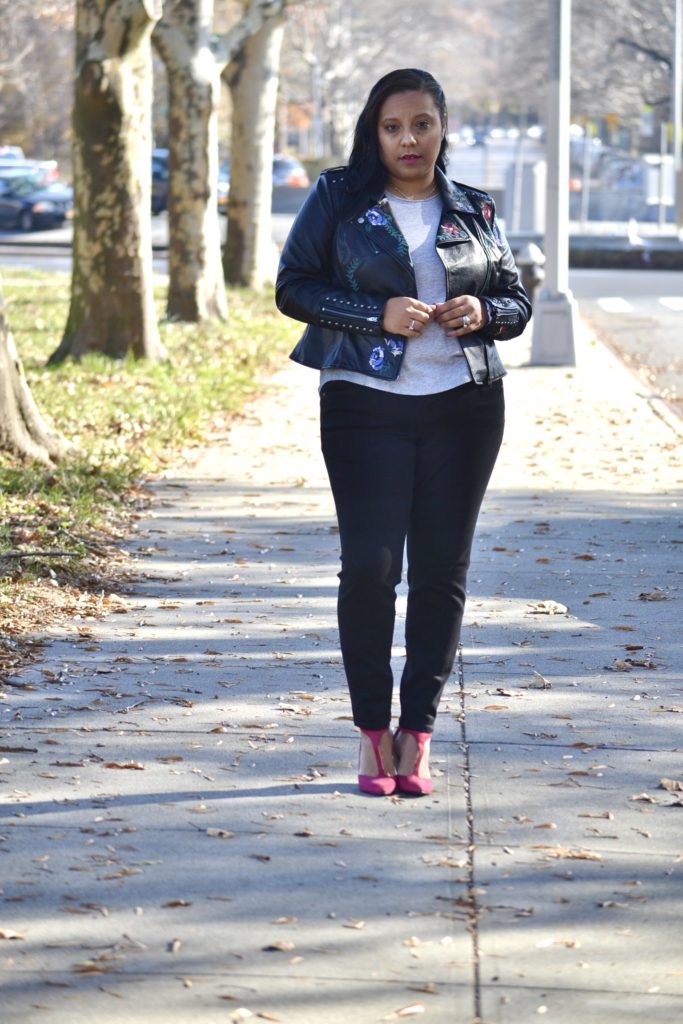 Images By AJ visuals