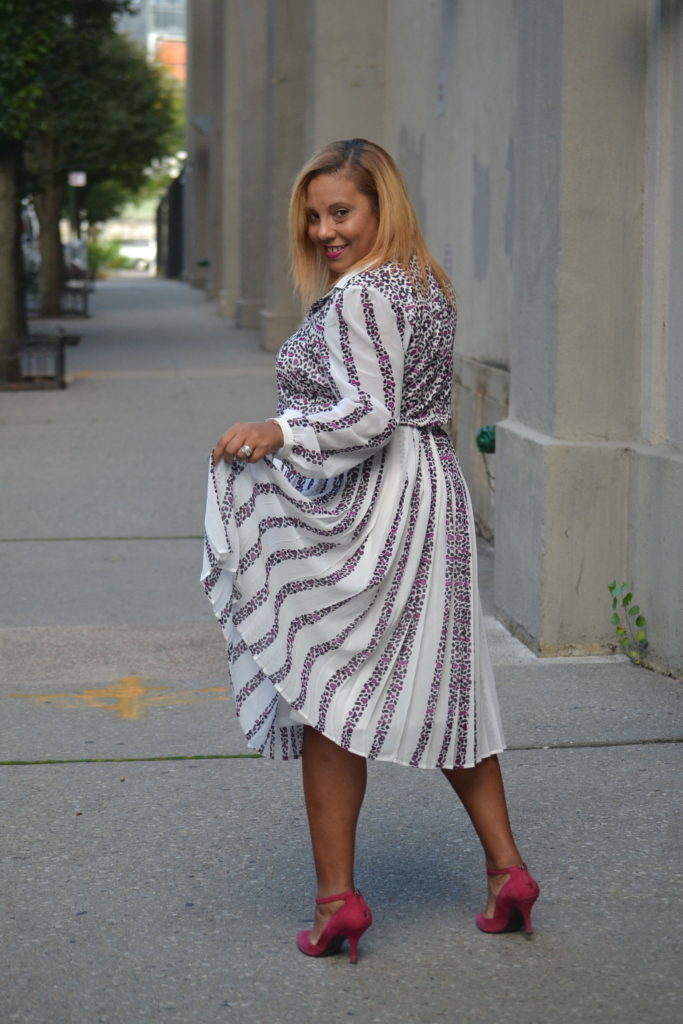 Clutch – Bebe, Shoes -( Similar) Dress Details – Lane Bryant Mixed Print,
One of the things I love is when I can have a dress that fluctuates my curves. Also, prints that are truly nice and settled in ways that can show true style. I gotta give it to Girl with Curves for this awesome capsule collection because it has truly been one of the best ever; its true to the size. I wore this dress last week for a fashion event that I attended in manhattan in which was all eyes on me. If you guys know Tanesha Awasthi from girlwithcurves.com, you'll know her beautiful sense of style. She is super nice and I've been following her for a long time. I am truly so happy for her collection dropping at Lane Bryant and off course I support all the bloggers like myself doing there thing.
However, how you guys feel about her collection? Have you seen her other pieces in the Lane Bryant site? Take a look when ladies can, theres many nice styles to choose from. As for me lately Ive been just focusing on having more fun pieces in my closet to wear and variate. You ladies know my love for dresses and prints, that eventually I try my best to have a little bit of everything in my closet.
I loved the leopard black print , so I decided to put a pair of pink Nine West Pumps and Clutch. Ive been having those shoes for years and the clutch in which still looks like new. at first i was skeptical about the combination but when I shot the pictures it was totally different. Another thing is, you can dress it up or down with cute sneakers. Overall the dress is beautiful and the material is stretchy. Therefore, lovers
Style Notes: Dress is size 12 and shoes are 9.5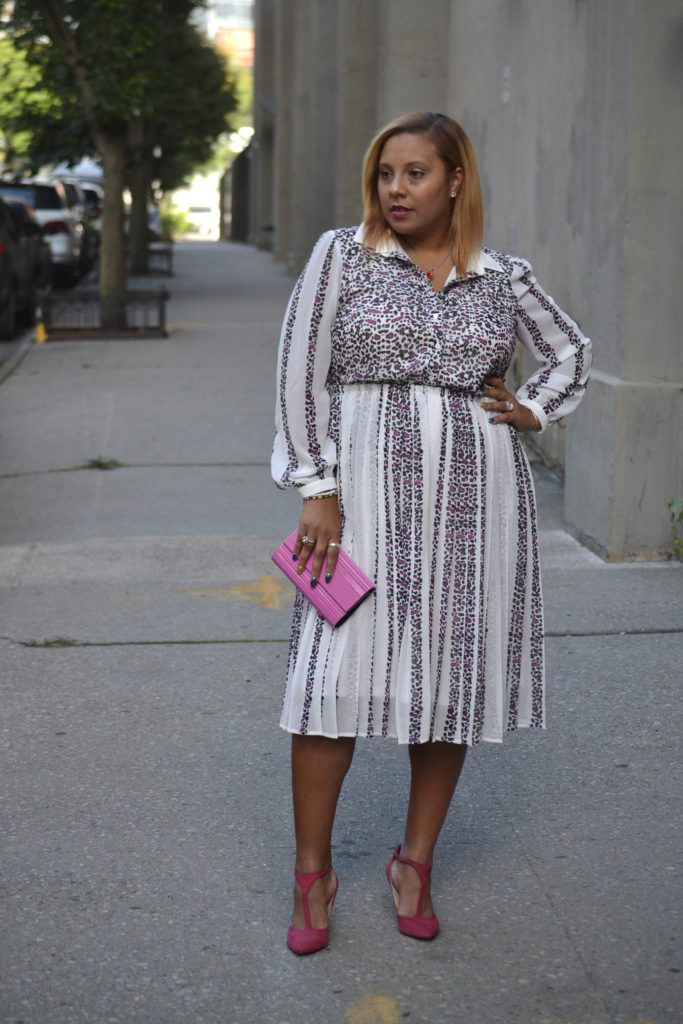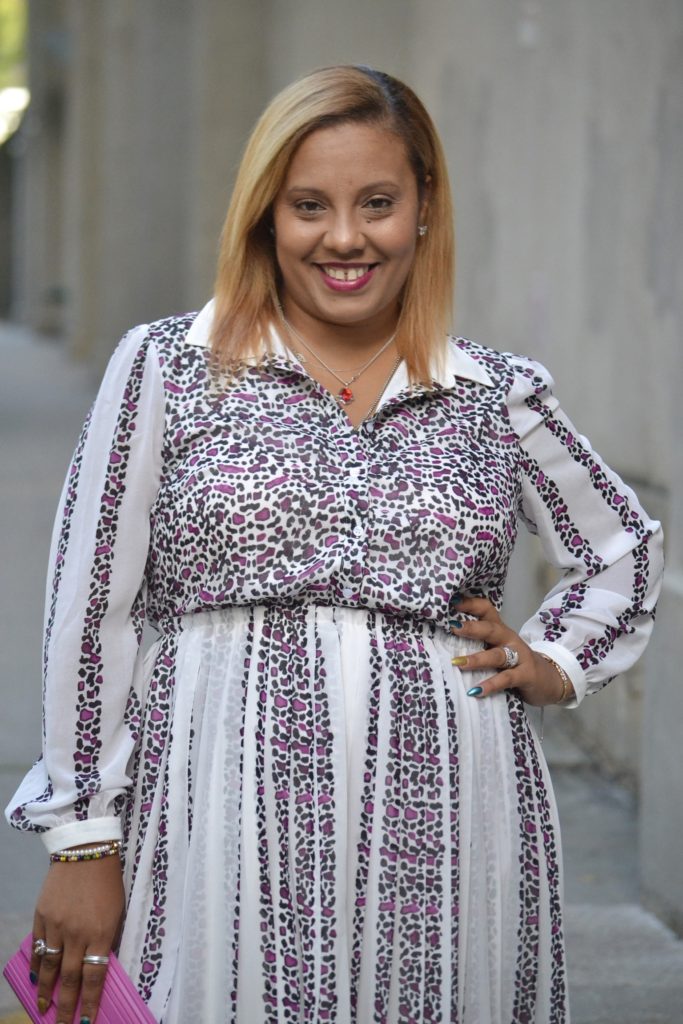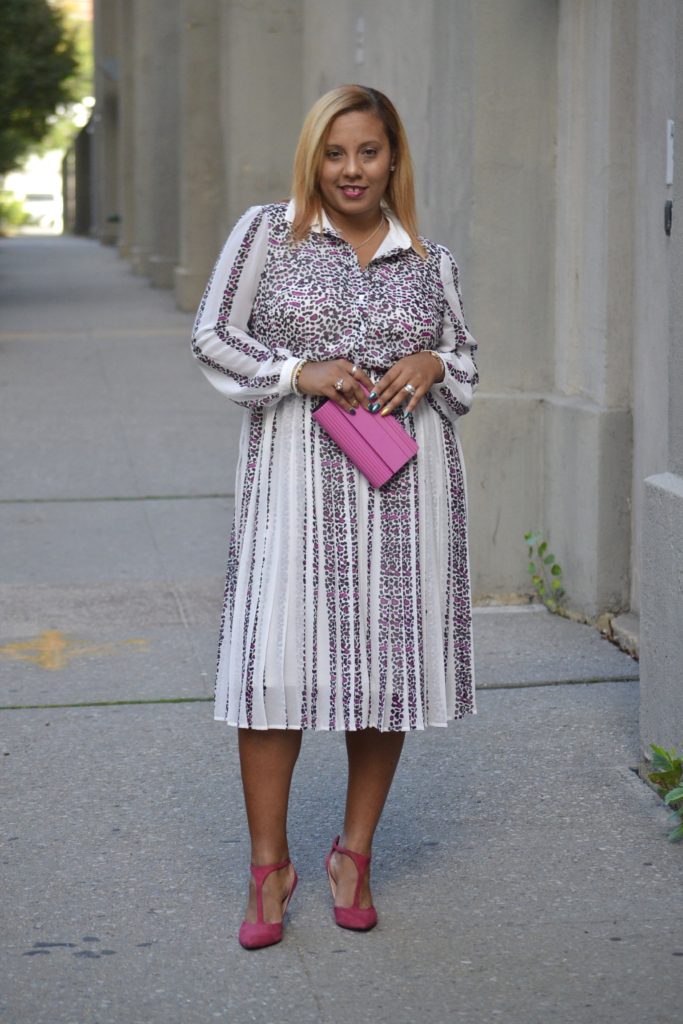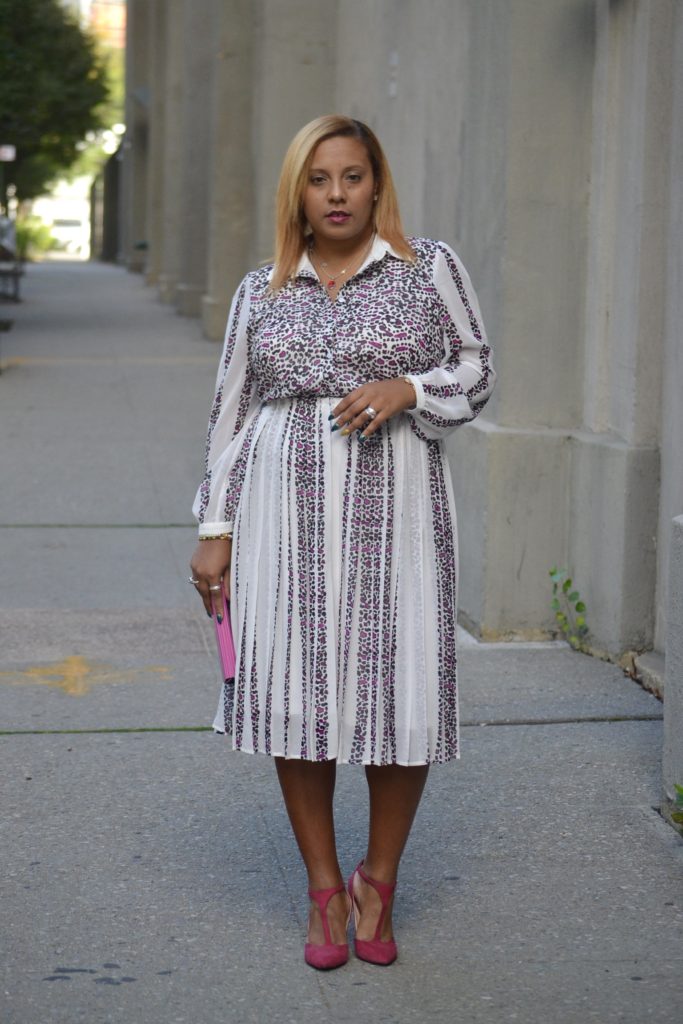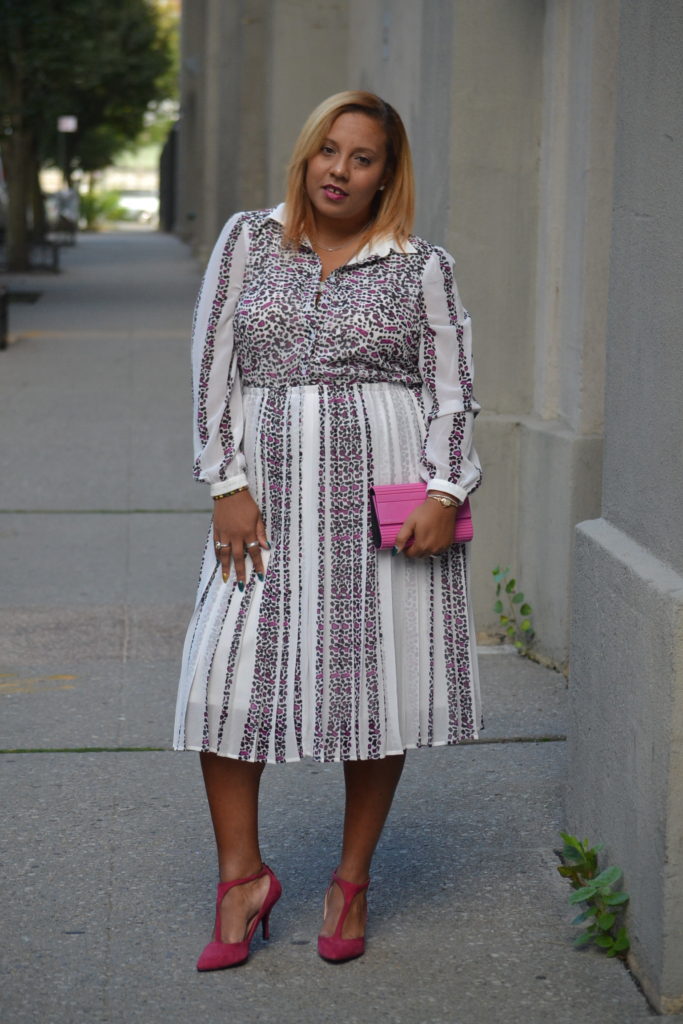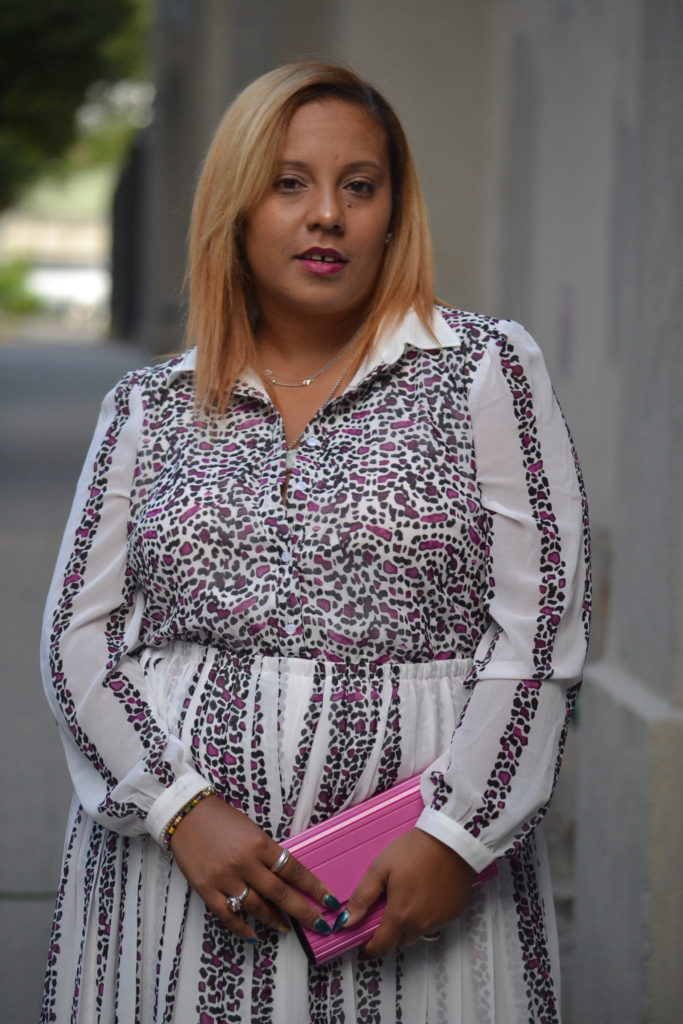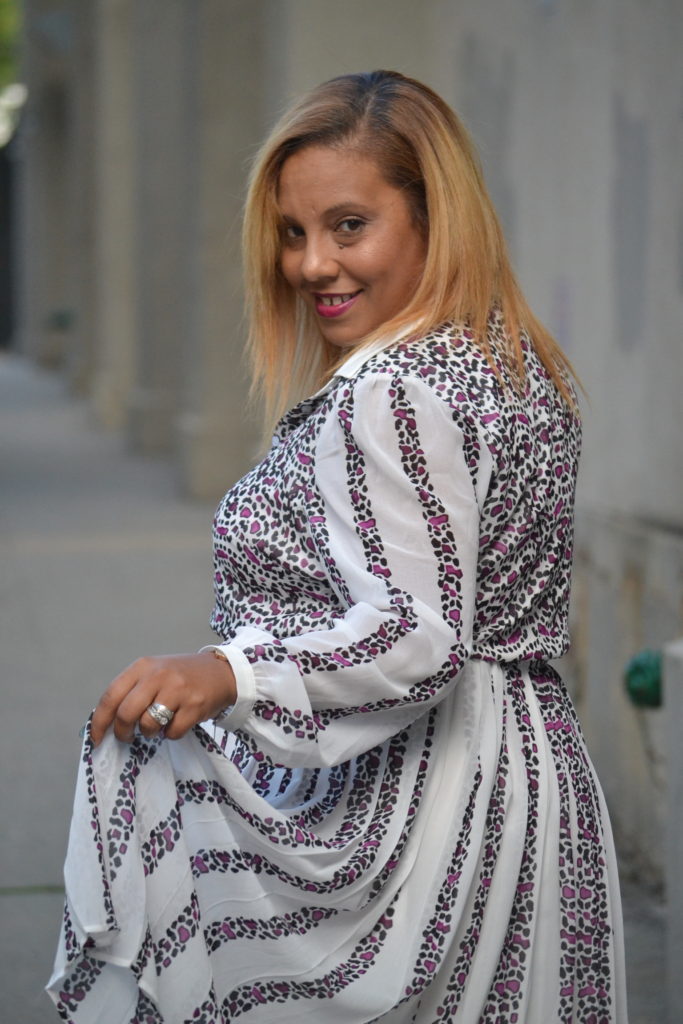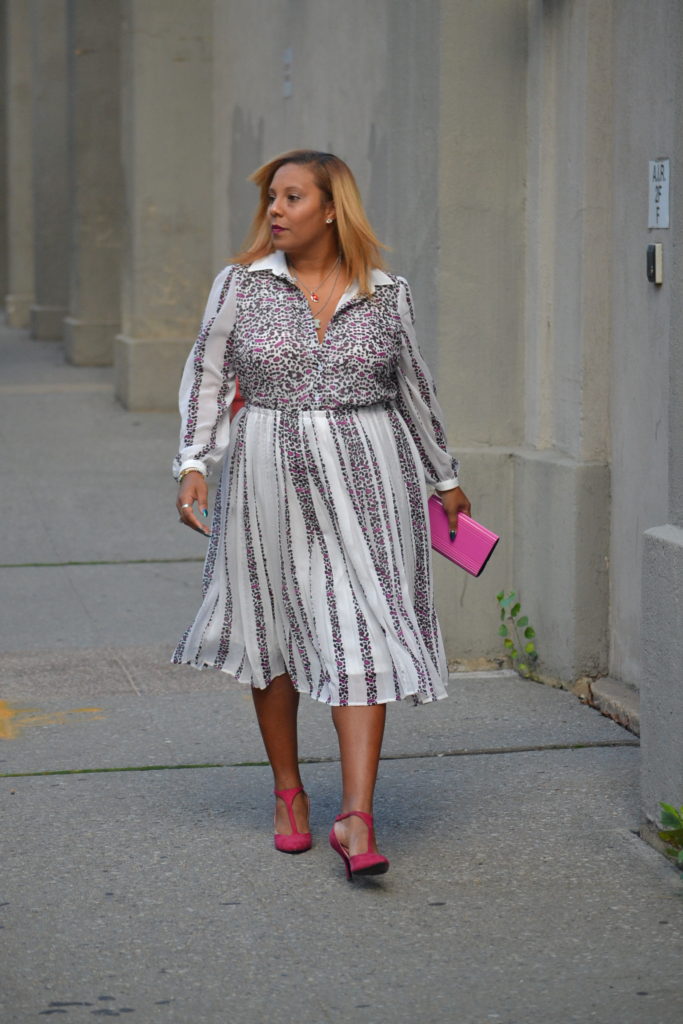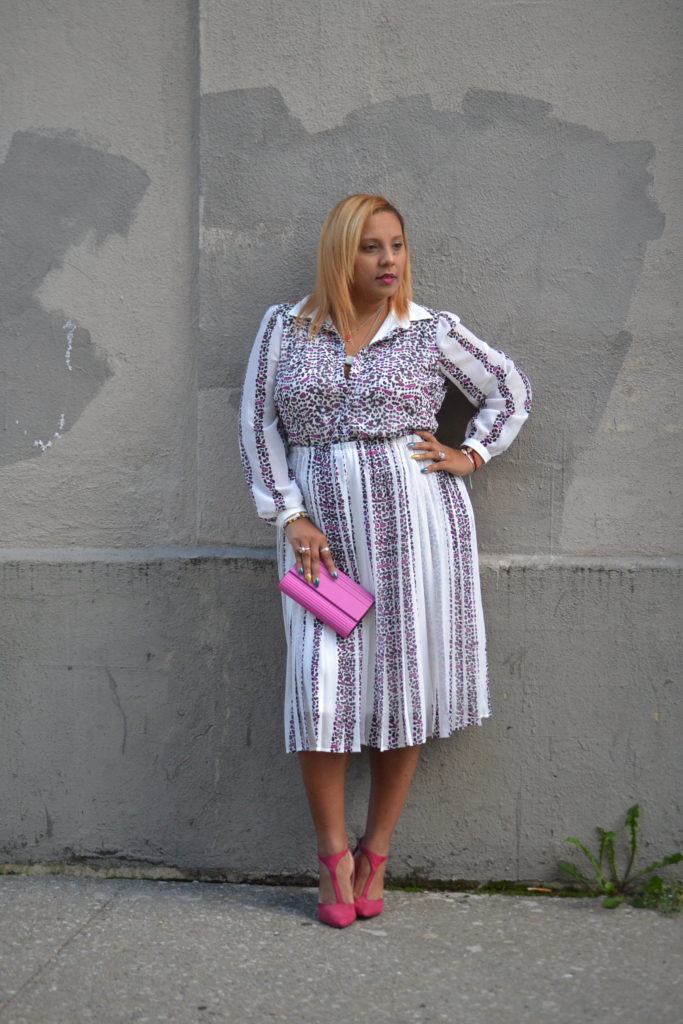 Photographed by : AJ visuals