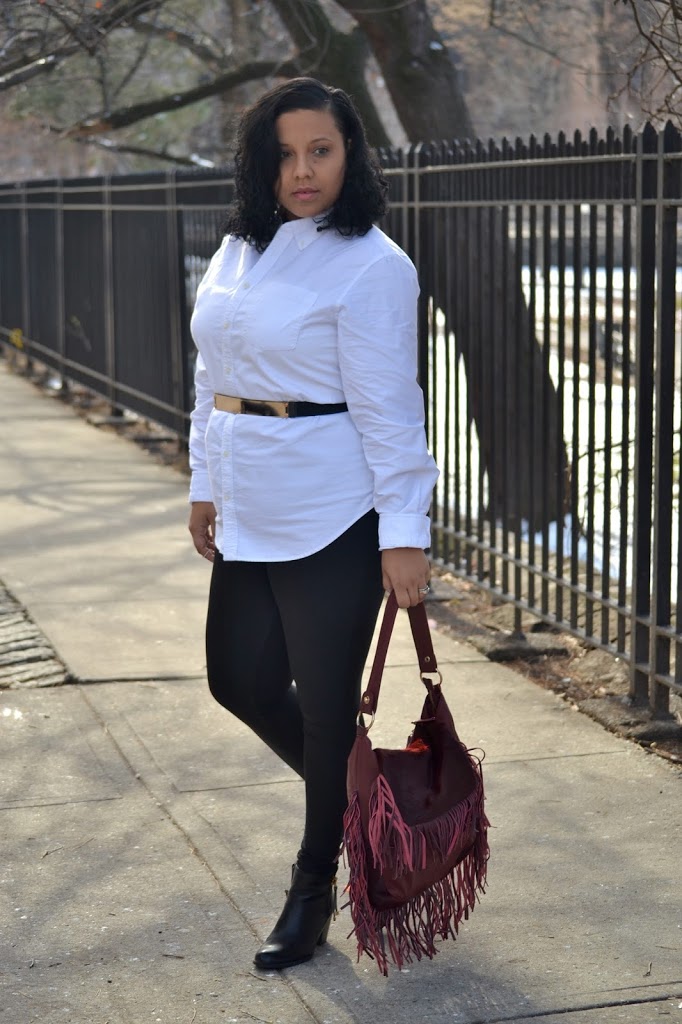 The Outfit: Booties – Franco Sarto, Leggings – Marshall's, Oxford Shirt – Gap, Bag – Street vendor –
Check out below for my Similar Pick of this Outfit
Happy Sunday darlings and gents,
I wanted to share with you guys some things I've been doing to change in lifestyle. So last year around this time I was weighing 250 Pounds where I felt like I could breath, run, Jog, go up the stairs and most of tired. Well this year as you see in this picture, I've lost some weight and I'm down to 180, it has not been easy. Keep in mind i love my Size no matter what, its about loving who you are no matter the shape or size. But its better to feel good in order to live a longer Life. Honestly, I feel Amazing, Ive been eating much healthier, jogging, running and meditating more. Its really important to continue looking and feeling great.
However, I wanted to wear something warmer for the days that are now much cooler. I took my Significants other oxford shirt from the
Gap
and paired it with leggings, boots, a bag and a belt that belongs to one of my dresses to fit my style. This is one way any women can wear a mens oxford shirt with leggings and adding your touch means everything. remember its about the accessories you input so that the outfit can be girly and fitted to your body. I personally dislike big clothing so making sure that it fits me and you ladies is my main concern . In my next post ill show you guys how I wear it as a dress with boots. But wearing it like this Its truly comfortable and stylish for the fall. I love being comfortable but pretty all at the same time. This look can be paired with a jacket of choice to be a bit warmer. I love wearing a man's piece of clothing because you can style it anyway possible. Have you ladies ever worn your hubbies clothe's? Either as a dress or a shirt? love to know. Also, adding some type of accessory that has color can help your look pop more in ways you won't even imagine. Additionally, I wore this outfit to dinner with my love and some friends. I had such a great time. How was your weekend everyone, its almost halloween but I know many party in the weekend? What will you be? me, see my Instagram on Tuesday Oct 31. But I hope you all have Enjoyed apple Cider, pumpkins and much more. Thank you for reading and stopping by.
xo, Love2bcouture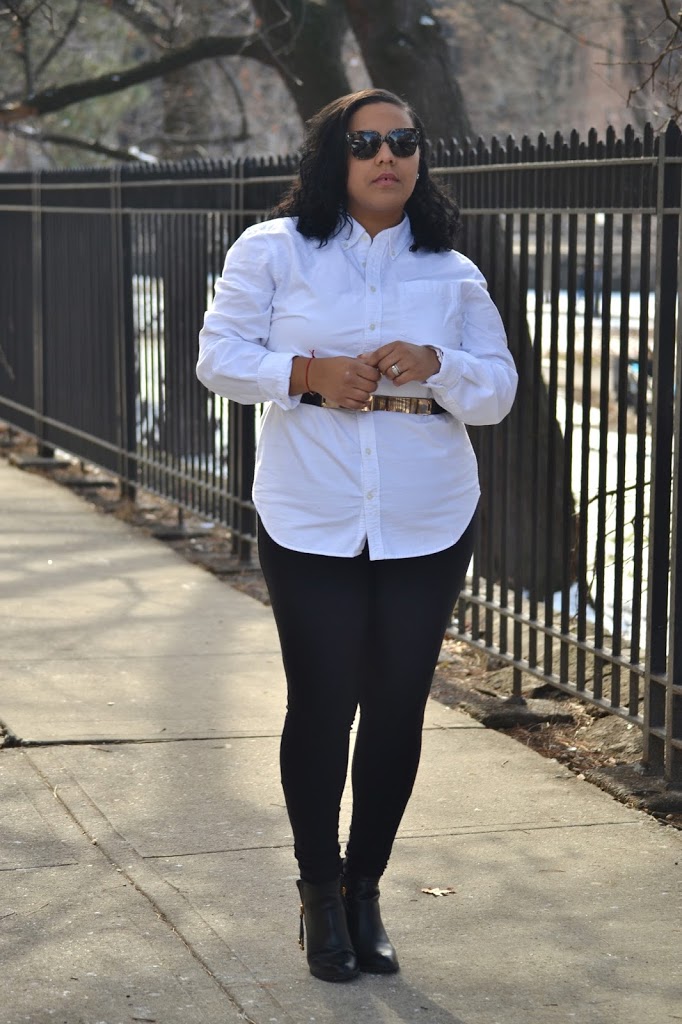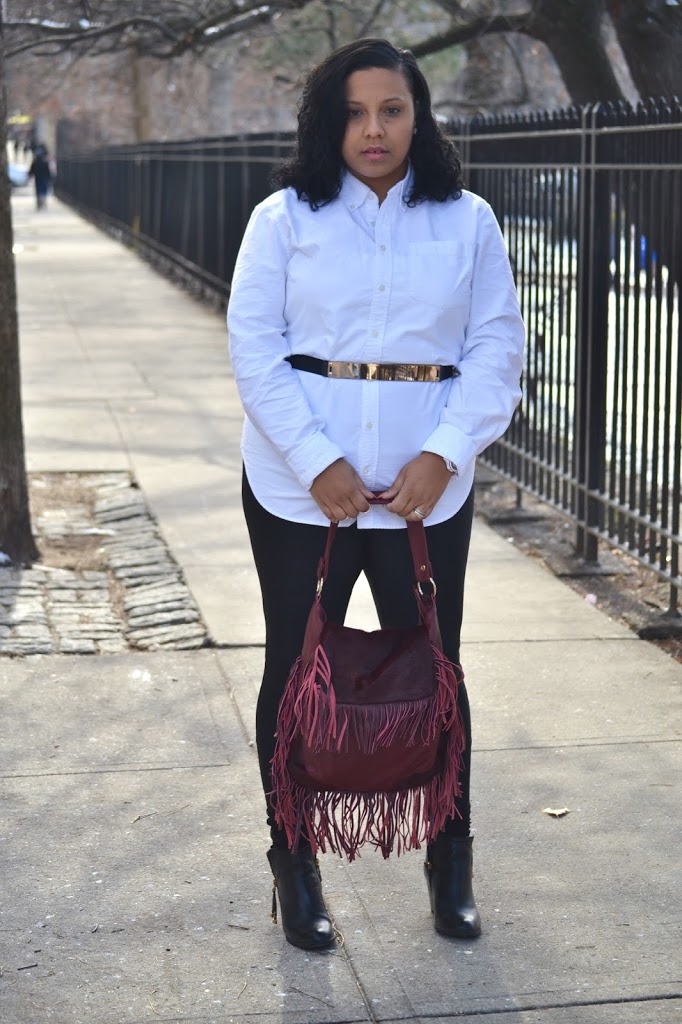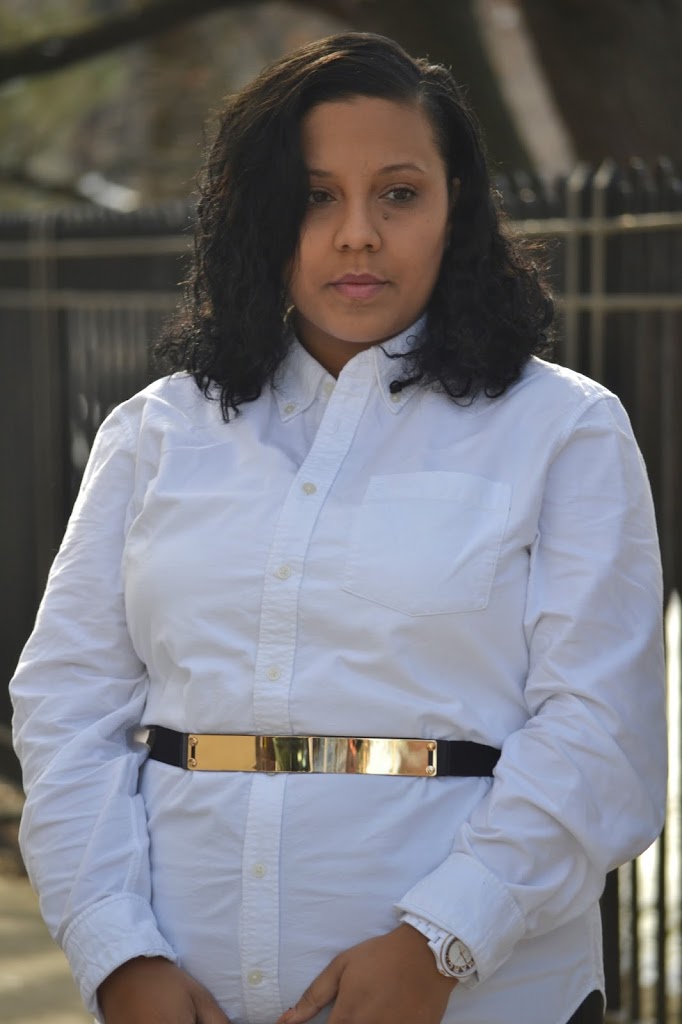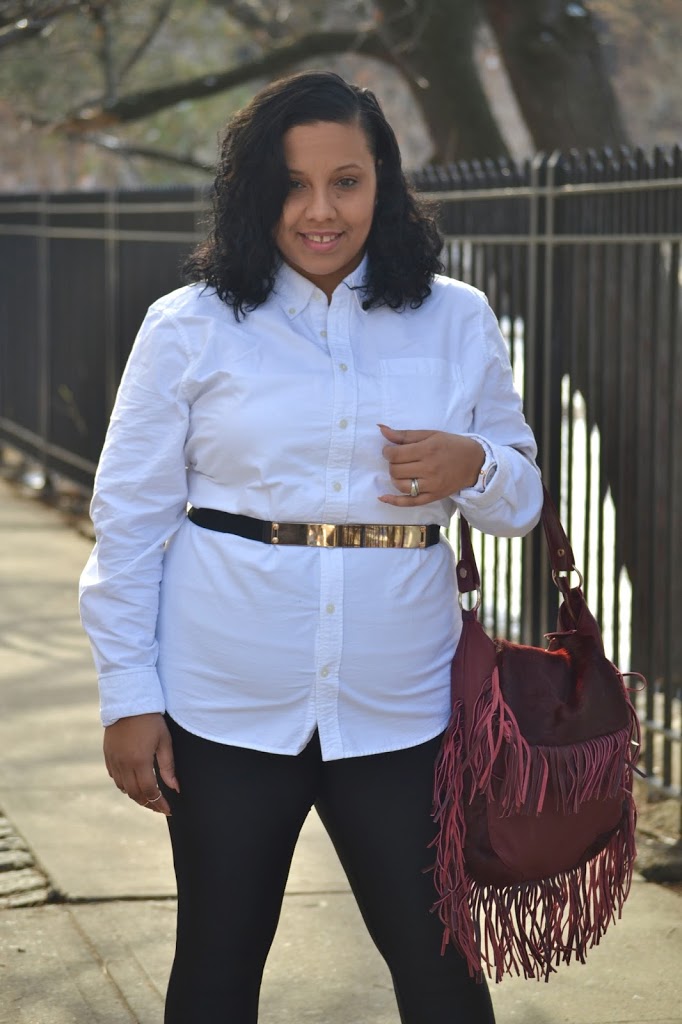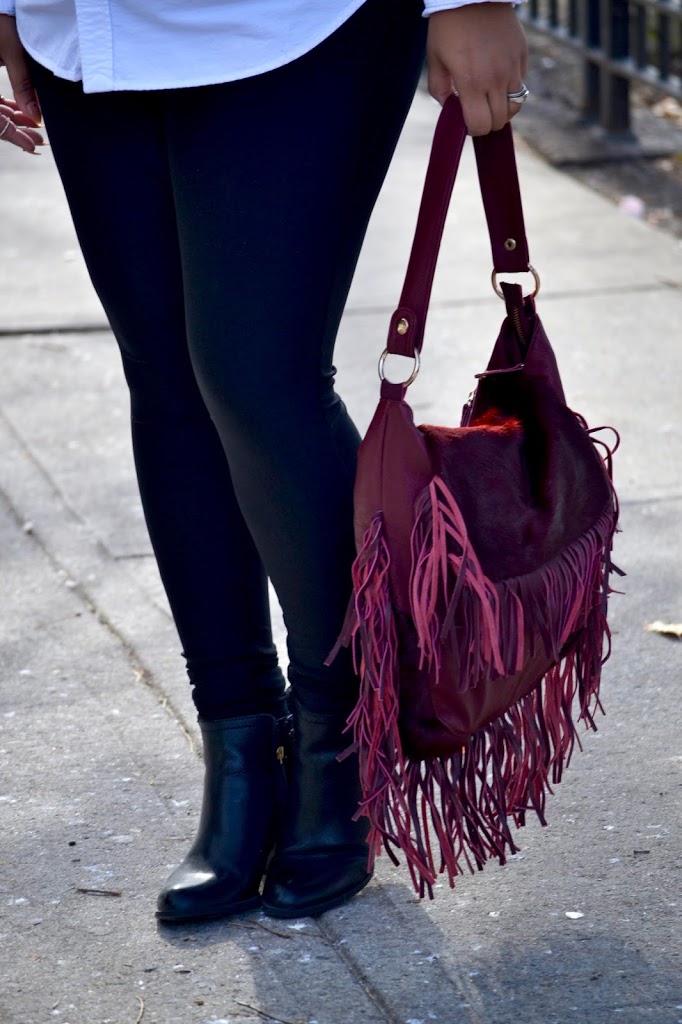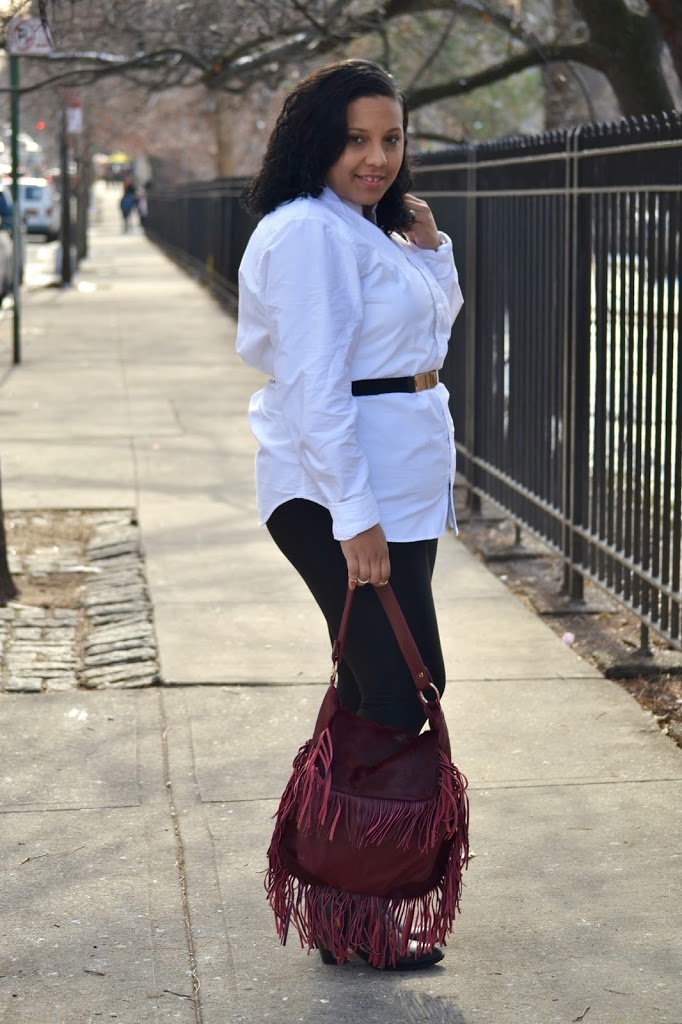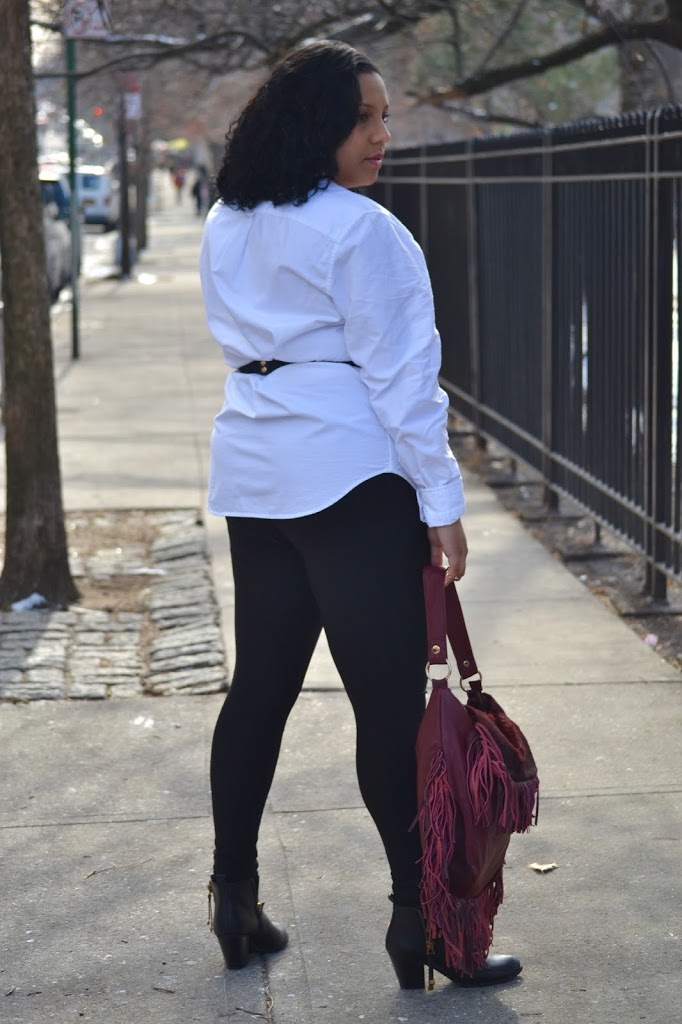 Photographe AJ visuals