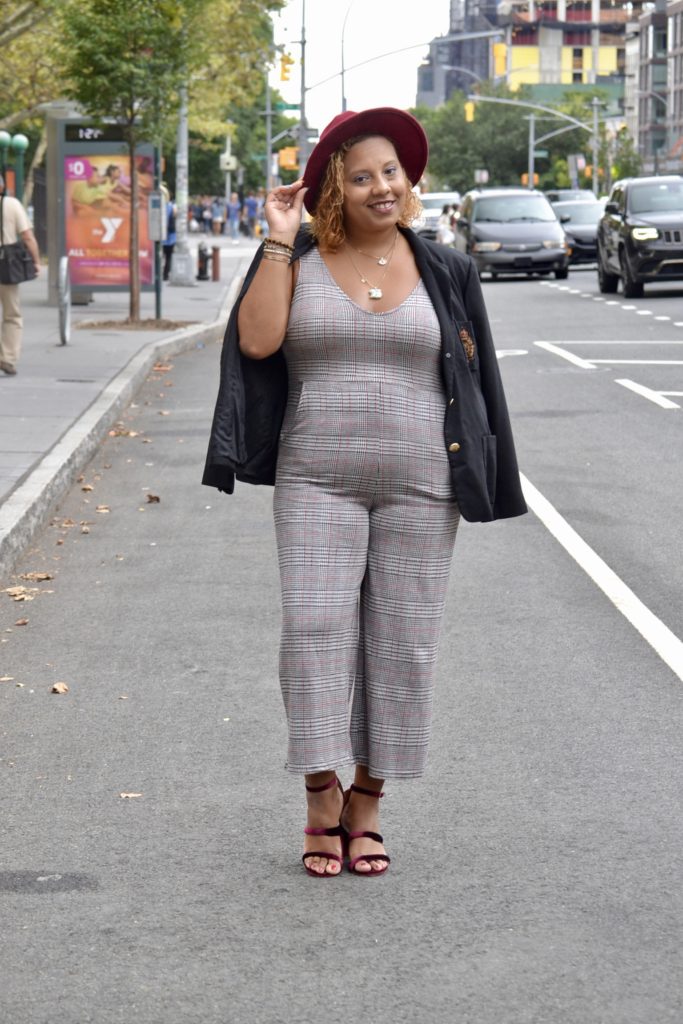 Outfit Details: Romper /Forever 21, Jacket/Polo, Shoes- Lulus, Hat/Forever 21
Nothing makes more happy Than knowing that I am a women who has worked hard, night and a day to make sure she has a future and beautiful home. Also, loving the fact that can wear anything from my closet to make it my own. I've literally been shaping how I eat, exercising and maintaining a solid weigh just to feel healthy and restored. Today I can say I'm truly healthy and feeling better that ever. I'm down like 30 pounds, my stomach feels amazing and I feel like I can finally conquer the world. I thank god for the life I live honestly. Guys take care of you always no later what you do.
However, this pretty little outfit here I wore like last month when fashion week was happening and I know I'm a bit late but I've been super busy making a life. I've been rearranging my calendar on all the events I have coming up soon. It's super amazing and I can't stop loving life. Honestly I feel blessed. Can you all believe I only spent $60 dollars on this whole outfit. The shoes were $15 dollars from Lulus on sale, the romper was $24.99 from forever 21, the jacket I bought in a Good will for 15 and it's polo. The hat I actually had in my closet. I must truly admit, it was the best piece I've purchased because I can use it  anytime I want. I always say invest in pieces that make your closet compete so that you can keep using it constantly. I've used this hat in many post before, but it's a great staple for any wardrobe ad on.
Last but not least I wore this look the last day of my shows for fashion week which was sept 15. It was loved across the board. I love the color burgundy it's truly a powerful color to wear because its a fall and winter color. You can def wear this outfit now without the sandals and ass some cute booties to make it your own. Hope this outfit was a favorite as well a little more personal post from me because I love to share my moments of truth with you guys …. xo Johanna