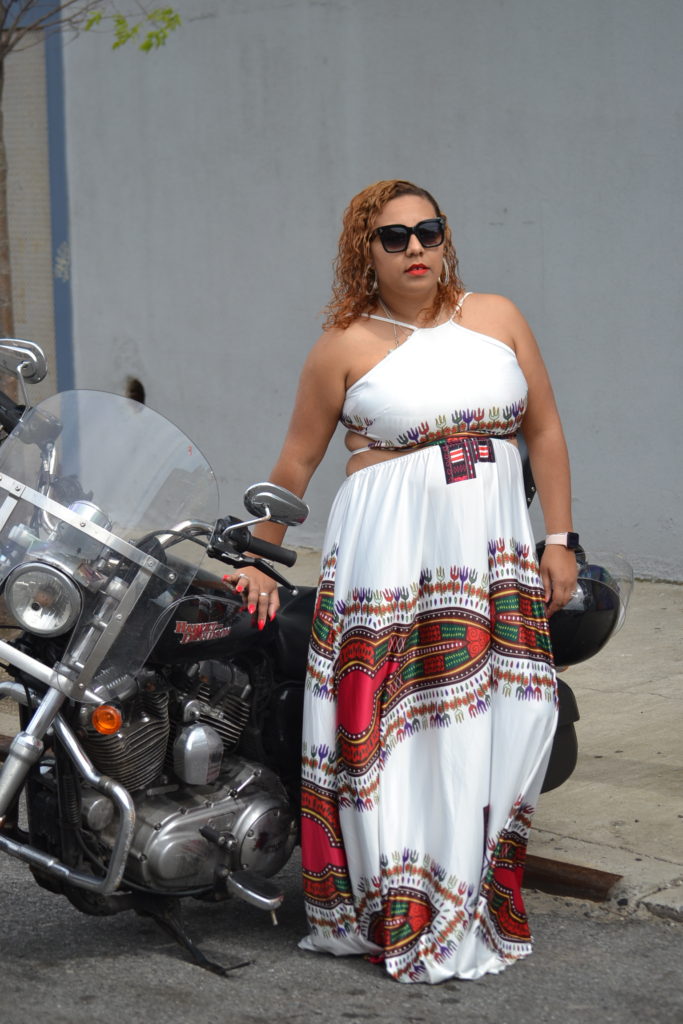 Outfit Details – Blue Wave Boutique – Below ive attached some similar dresses.
Theres nothing more exciting than a dress that can speak for itself. I honestly cannot stop obsession on how this dress looks on me. You guys know if I can live in a dress i actually would because it's truly comfortable and my type of style. At the moment I'm out ready  to transition to fall of any kind because i want to wear dresses and sandals. I love hot weather because I can always find something to wear. my closet is full of maxi dresses that i haven t worn as of yet and i am gonna have wear them to all the fashion week soon coming next month.
However, this little boutique in Manhattan sent me this dress and its funny that its name is Johanna. it as enough personality for any women and its stretchy enough where you do not need it to be big. I'm wearing a X-Large and I have space to move.
I knew as soon as I opened the box that i was gonna want to wear it constantly. most of the times when i fall in love with something i want to wear it all the time . but unfortunately I can't because I have others to show you ladies, ha! But this dress made me feel like a true madam from the old times when women wore nothing but maxi and I won't lie I can live in them if you leave it up to me. I am crazy about maxis in general and if I was able to work in them I would each and every day. Also, I love bright colors and soft materials like this one. Moreover, do you ladies have a favorite style in dresses? Maxis or Short? Lets talk about it. I would love to know.
I  enjoyed some dinner and drinks with my other half and some friends. This dress was the talk of the day. sometimes you just have to get out there and enjoy life more than usual. Happy Friday Dolls,
Thank you for stopping by xoxo, Love2bcouture