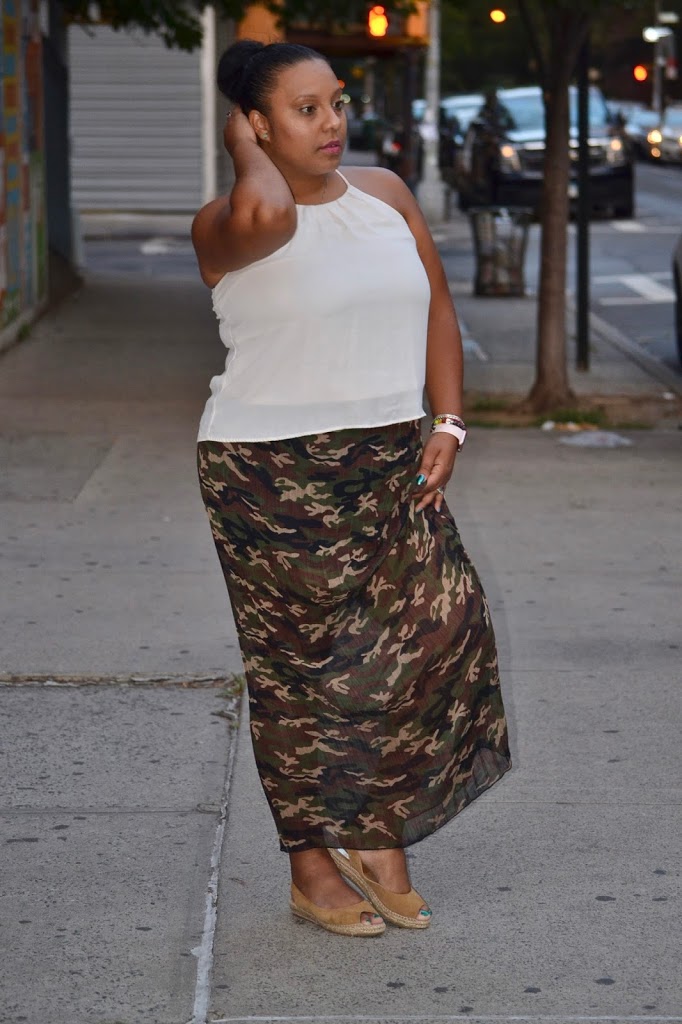 Happy Day loves, This whole look screams all kinds of awesome. The reason why is because its my first time wearing a anything Camo. I love my bright dresses, color jeans and shorts but this maxi skirt really spiced my outfit so much. You guys know summer is almost leaving and the nights have been a bit more cooler and maxi skirts tend to fit perfectly in this weather. We have gorgeous days where bright colors can be worn but when you start narrowing down to wear certain styles into fall, its just the best. I paired it with a low peep toe wedge in nude with a off white blouse. its so refreshing and chic all together. I'm trying to come out of my comfort to trying new color palettes. you guys know my loud babe message is to stay true to you no matter your size, wear comfortable clothing, try them before wearing them, stick to your awesome style but at the same time do not be scared to try new things because the possibilities are endless.
My message is clear to be who you are and trust and believe you will be loved.
I love feeling good about me at all times and I don't think there's a price on feeling and looking amazing. No matter the brand or style if you feel great, you look good. Therefore, wearing something different makes everything better and this skirt can be worn in many ways with heels, a closed shoe, a nice cardigan sweater and so much more. I love being versatile in which makes me want to try new things at all times. However, this look can be perfect for the cooler New York City nights or any other country thats getting cooler nights. Outfits like these are really easy to put together because maxi keep you cool yet warm. remember is what you add to it to that will make it pop into your style! Everyone Enjoy your sunday and lets the week with nothing with awesomeness!
!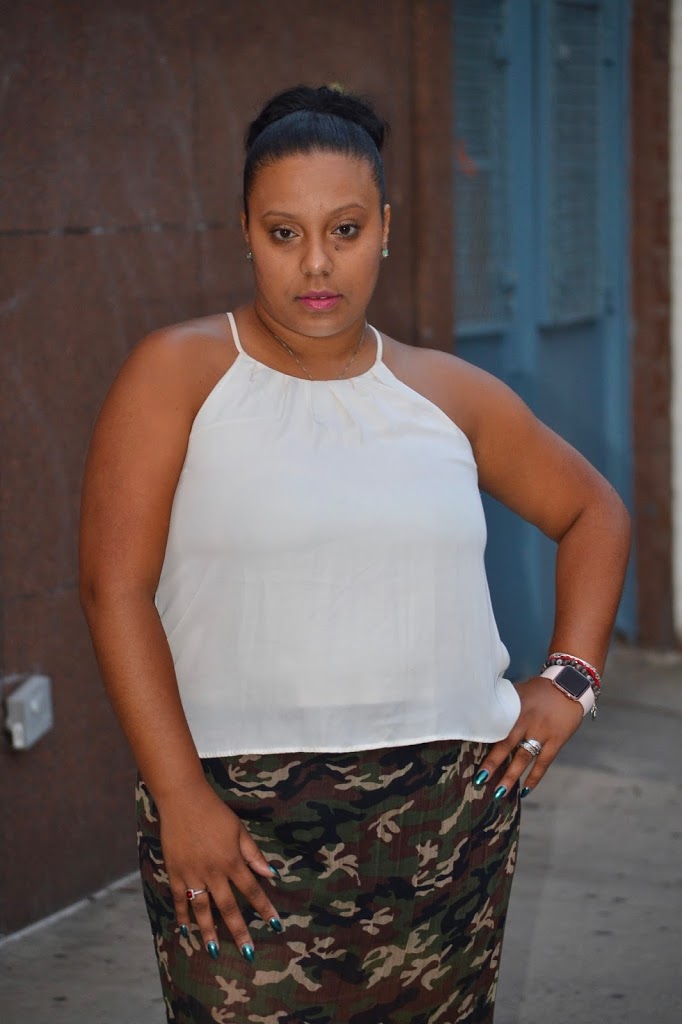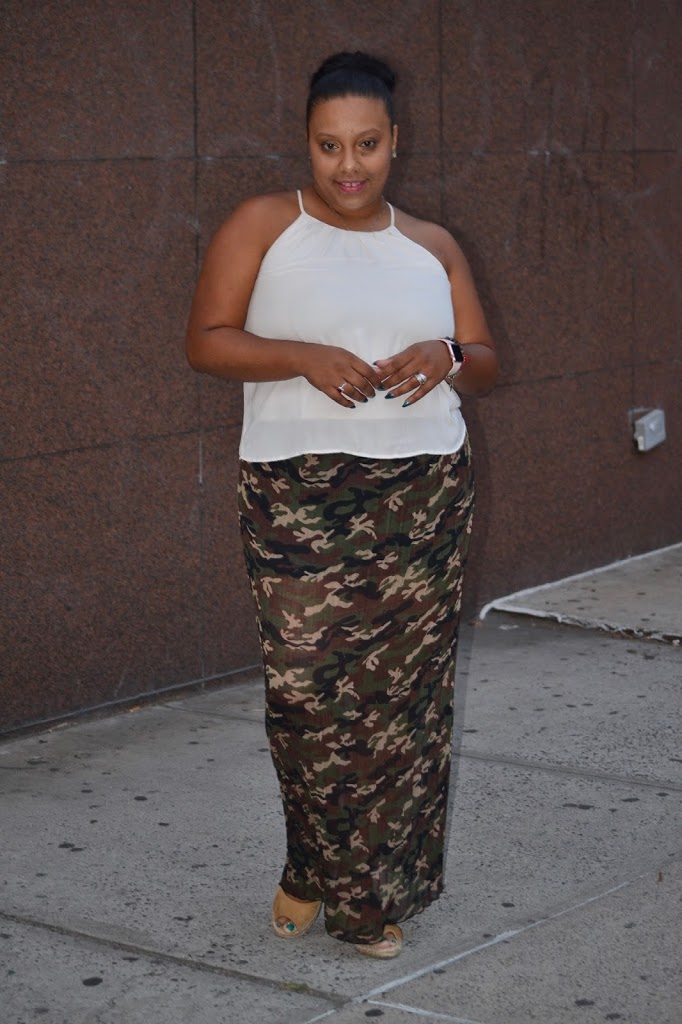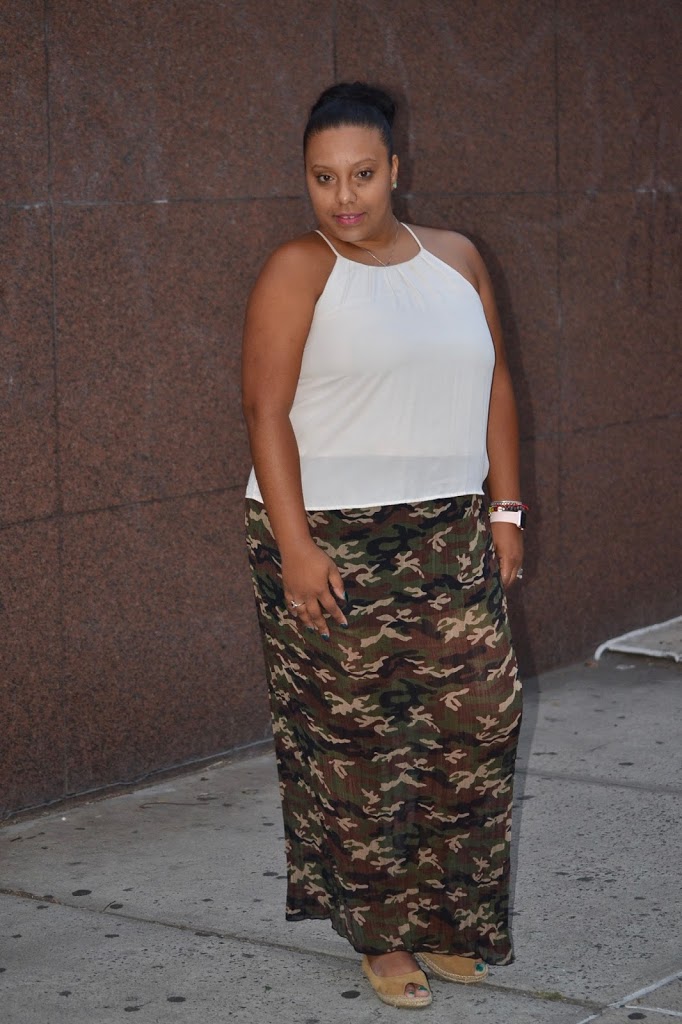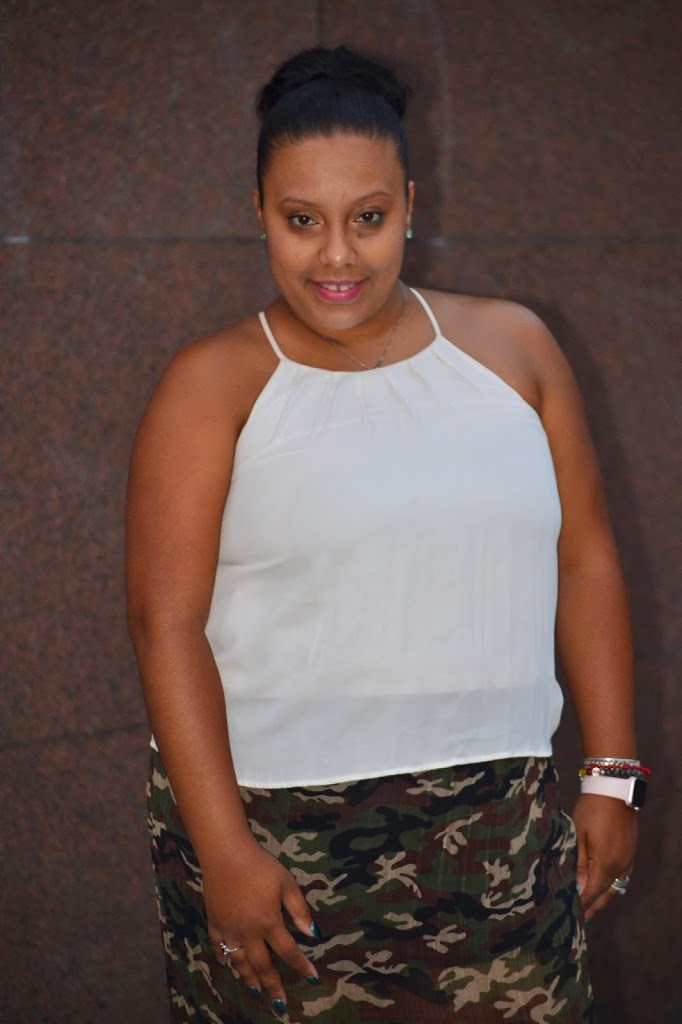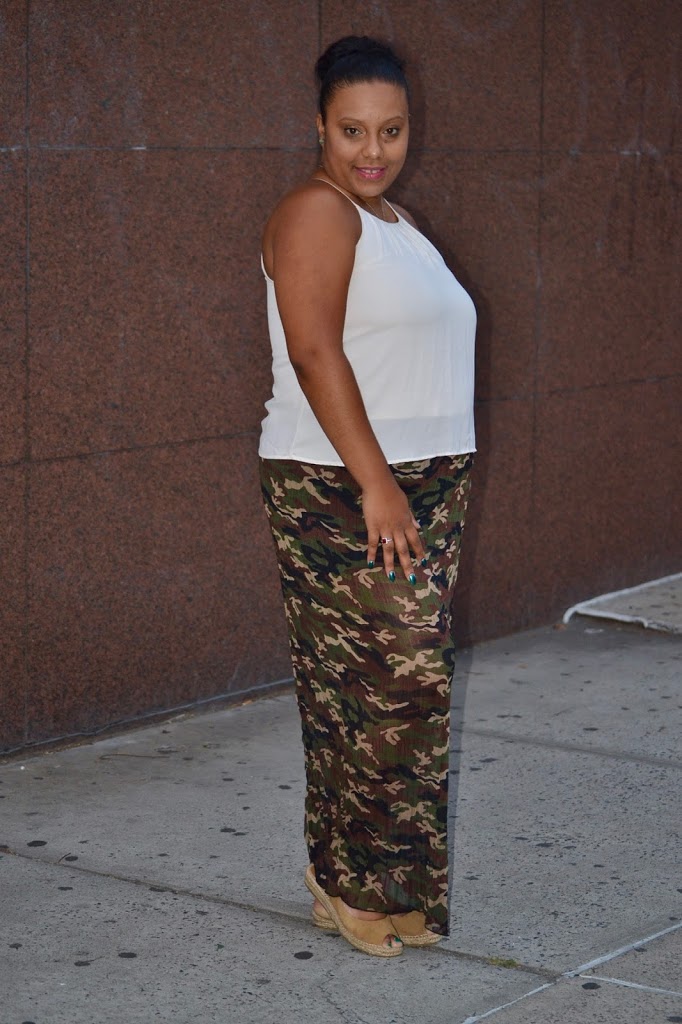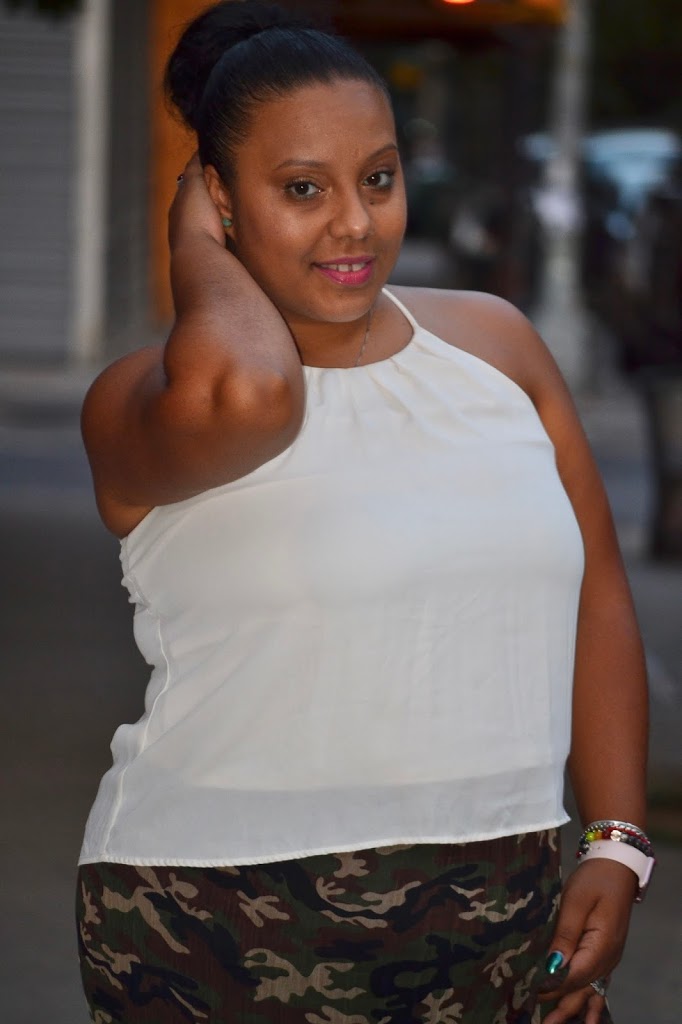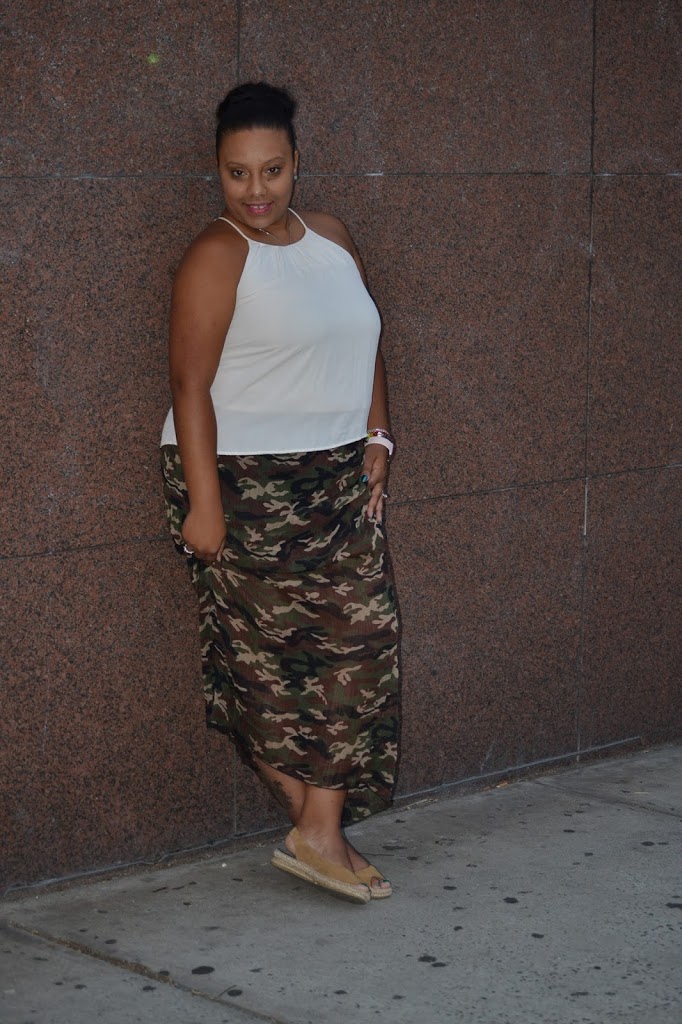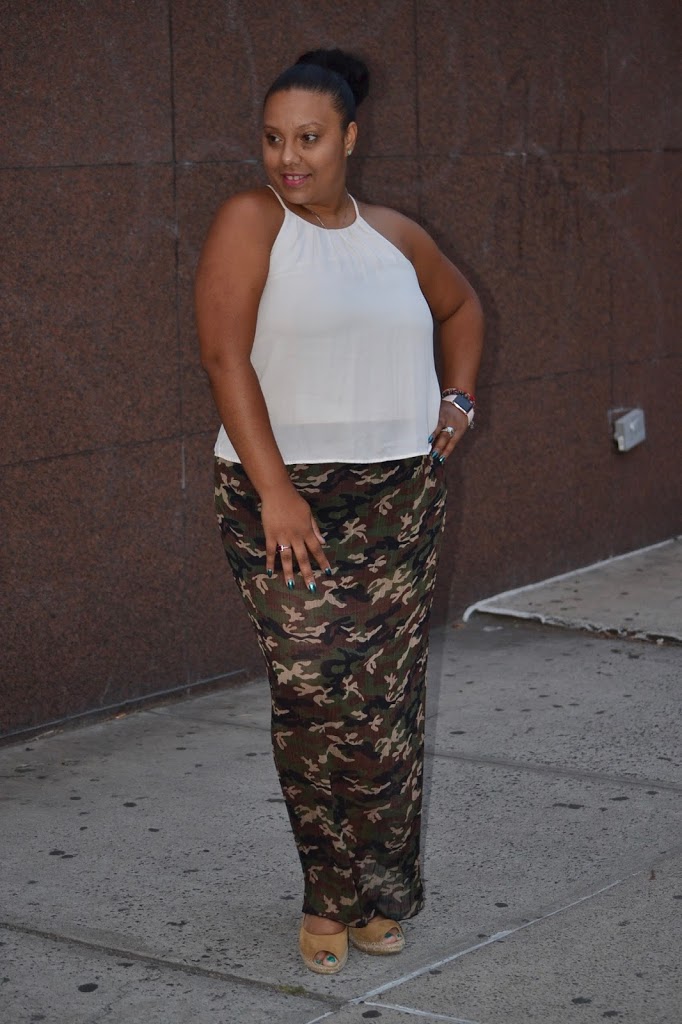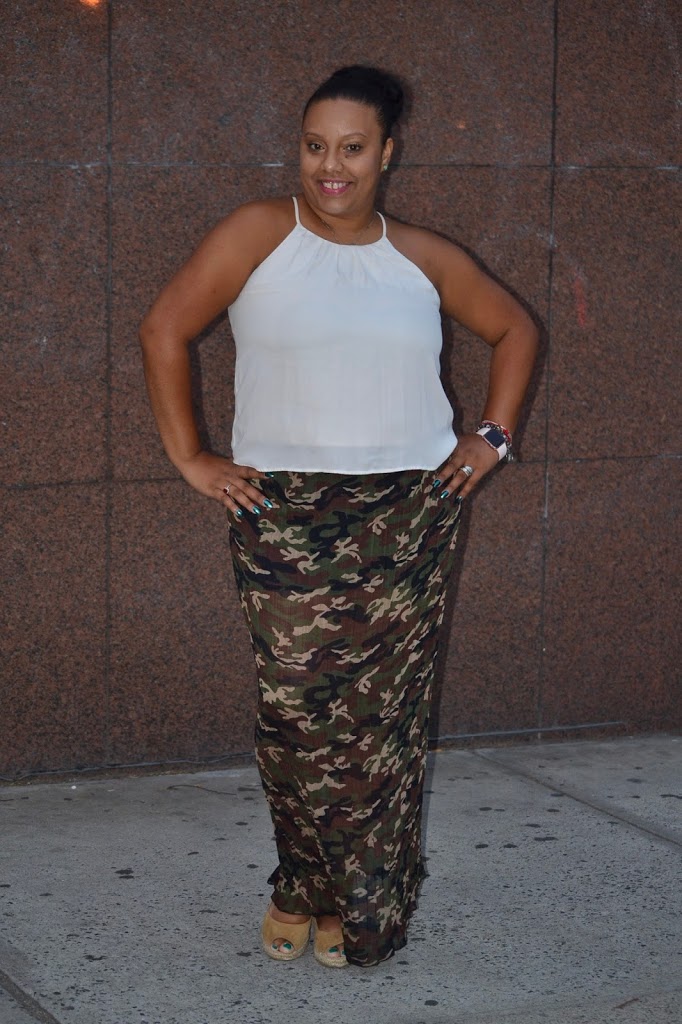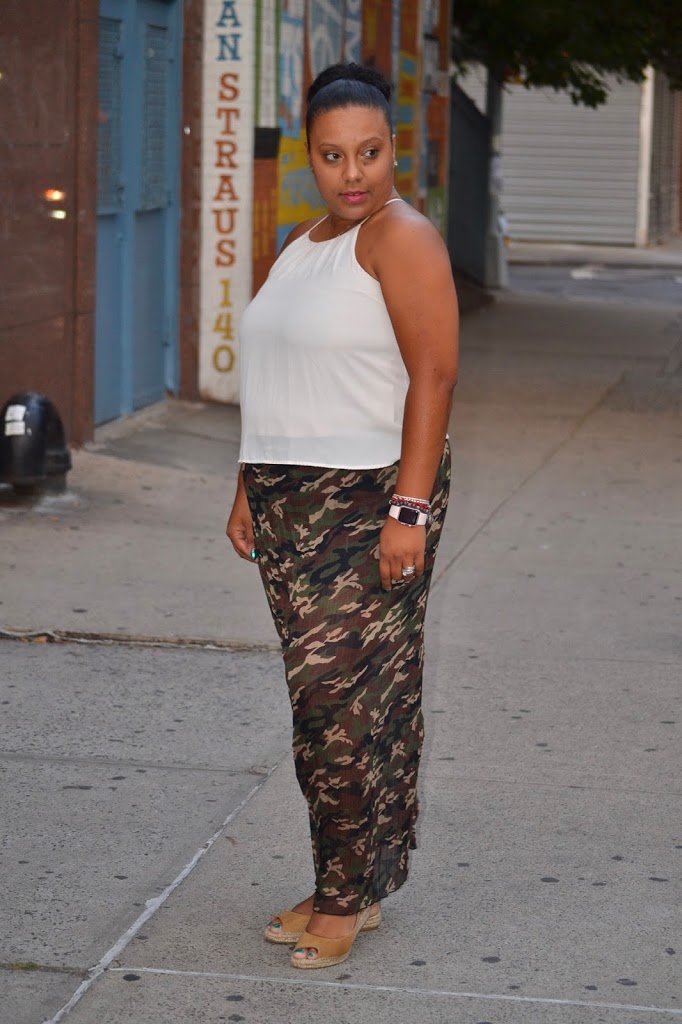 Photograpgher AJ Visuals