Hello my loves and happy tuesday. Also, welcome to the first day of spring; To bad that in NYC a snowstorm will hit us. welp, we will make the best of it. Moreover, When it starts giving us better weather, the pretty dresses will come out. For right now I'll show off some pretty shirts and pants.
However, how do you guys feel about velvet shirts that wraps around your bodies?.Well, I got this lovely blouse from
fashionnova
and again it does not disappoint. It's supper soft, stretchy and you can wrap it around to give your look more definition. I cannot stop loving velvet because for some reason I've become so attached to it. You can definitely wear it any way possible. Something I so enjoy. At the same time can I tell you guys how awesome I feel to be able to wear my heels, most of them are screaming for me to pull them out the boxes like now, ha!!!  This winter  has been brutal so I definitely would not mind wearing some cute shoes!
Therefore ladies, no matter what you do it's about how you style your garments not how it looks on the mannequin or the model. Looks can be deceiving and many thing look better when you decide to style it your way.
As aslways thank you for stopping by.
Use (johannaxoxo) for a discount at fashionnova.com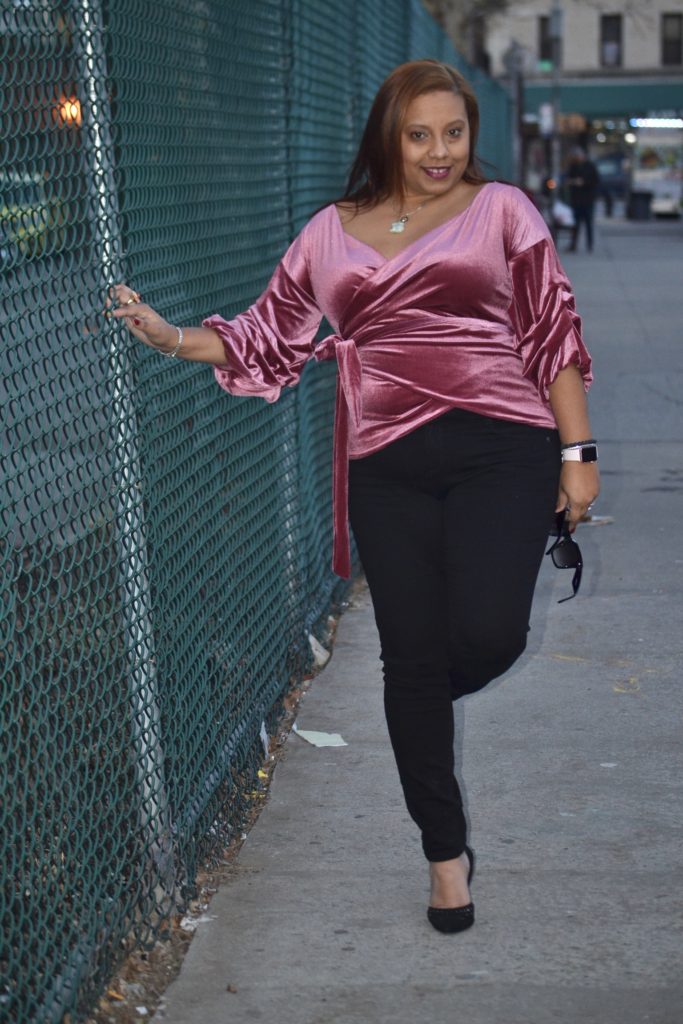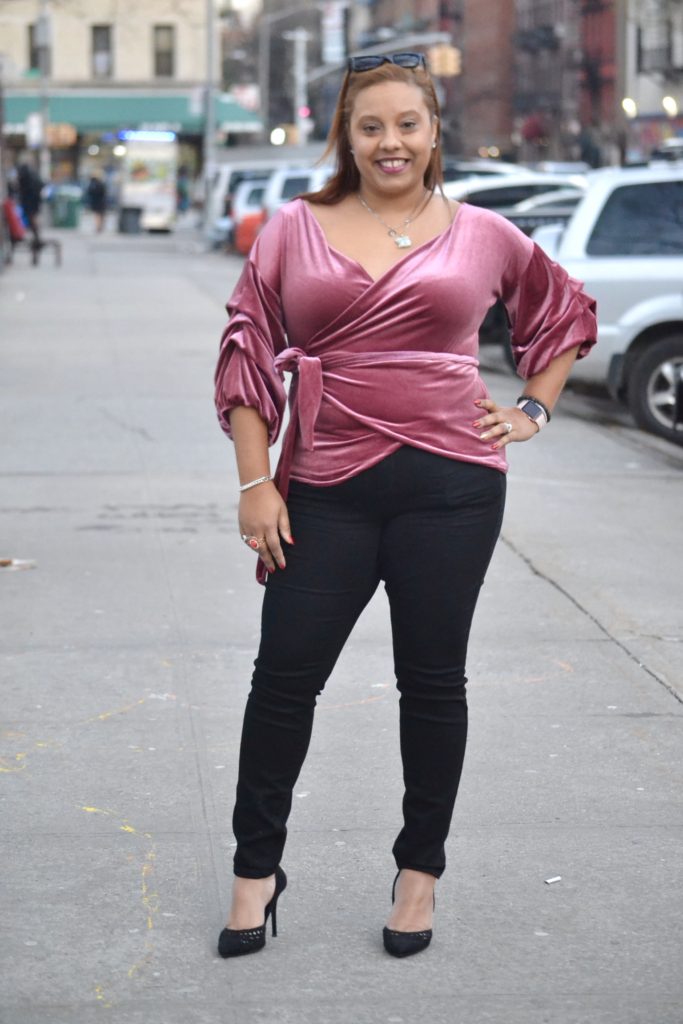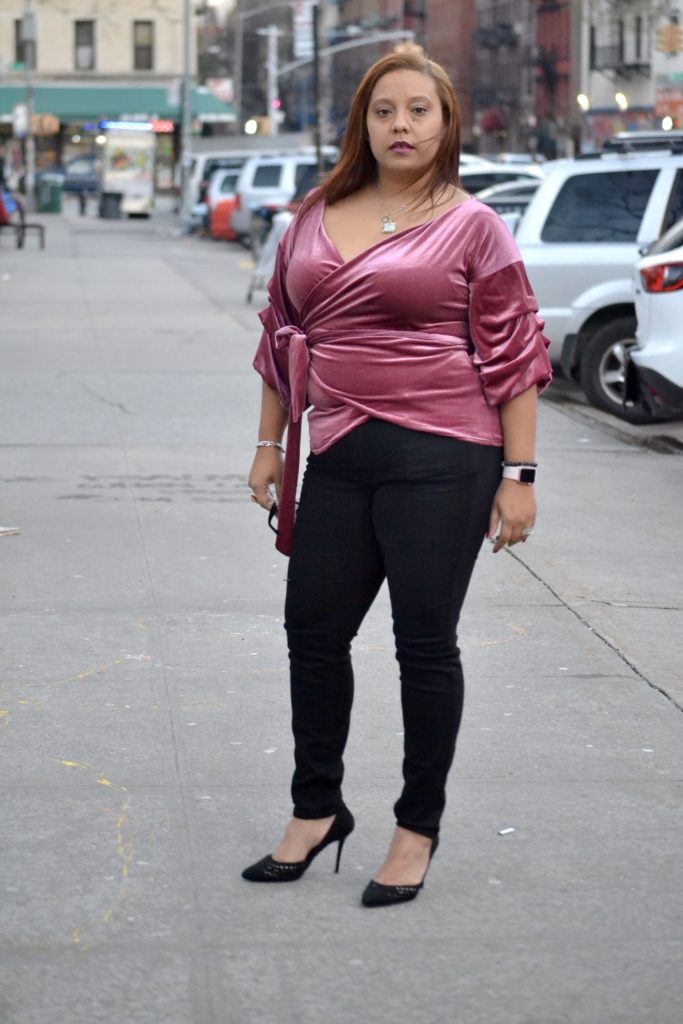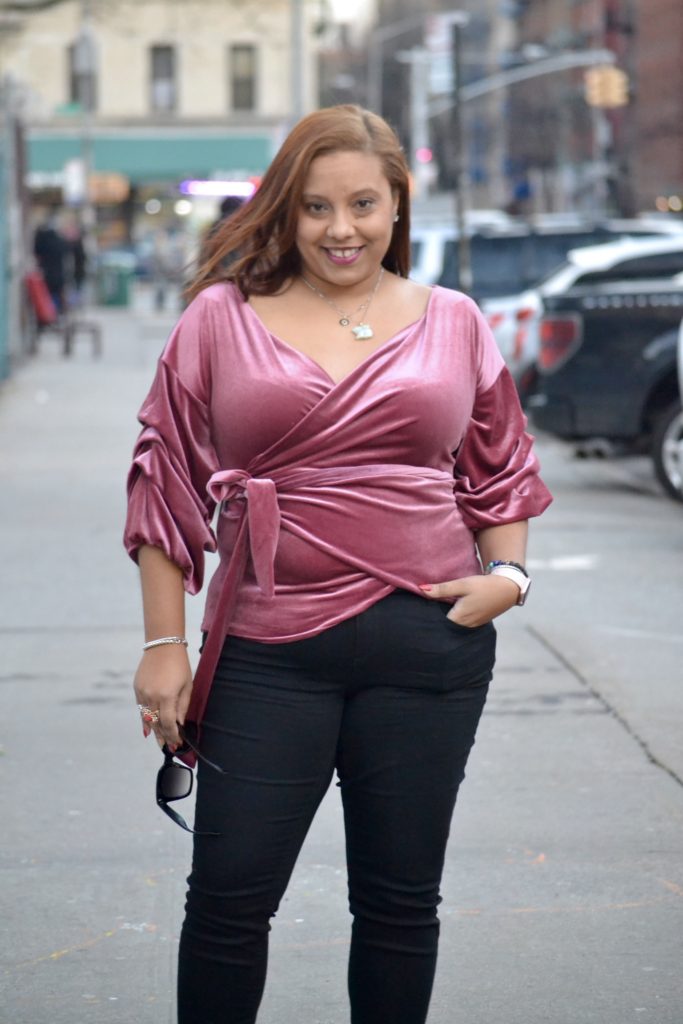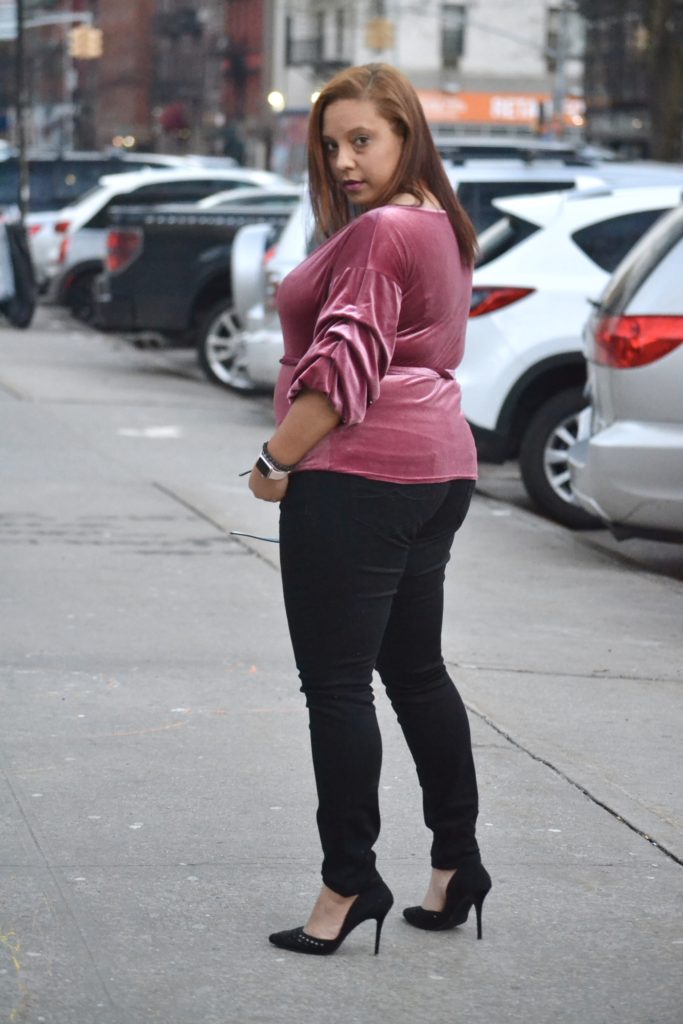 \