The Style: Dress – Vintage, Sandals – Franco Sarto , Clutch – Vintage
Hey dolls happy wednesday,
Hope everyone is doing well. I am ok and kind of sad with all that's happening around our world at the moment. I'm Praying that things change of some sort for all of those affected in Mexico and Puerto Rico as well other places, sending you my prayers. However, here is a recap of one of my looks from fashion week Day 4 in which I've been obsessed with. For one I never knew that a vintage dress can be so lovely and stylish with its colors and the fact that I found it at a bargain makes me even more excited. Theres this flea market in the Meat Packing district that I love on 39th street and sometimes really good vendors are there. Often I buy to save for my fashion week shows and this dress I've had it for 3 years and only spent $20 Dollars. Yes ladies you read that right, only $20 and i honestly think the young lady that was selling the items did not know the value of it.
I asked where she got the dress and she said from an estate sale from another country. But me off course never really cared where it came from but the beauty of the dress. Its attracting with the color it has and you all know I love me some pink in which I'm so crazy for. I paired it with green sandals and this vintage clutch I bought in another vintage shop in long Island. I'm really into older styles and accessories because like I've said many times, to me it has more meaning than the body hugging dresses and styles of the millennium. With this look I attended the Colovo's Fashion Show at the Clarkson in which was really amazing. Tell me whats your favorite newer styles or vintage? Do you have a favorite place here in NYC? Please let mw know I need to find some other newer places to get vintage pieces. As always lovers, keep happy, stay positive and never give up on your dreams and most important your wardrobe. 
                                                            xoxo Johanna!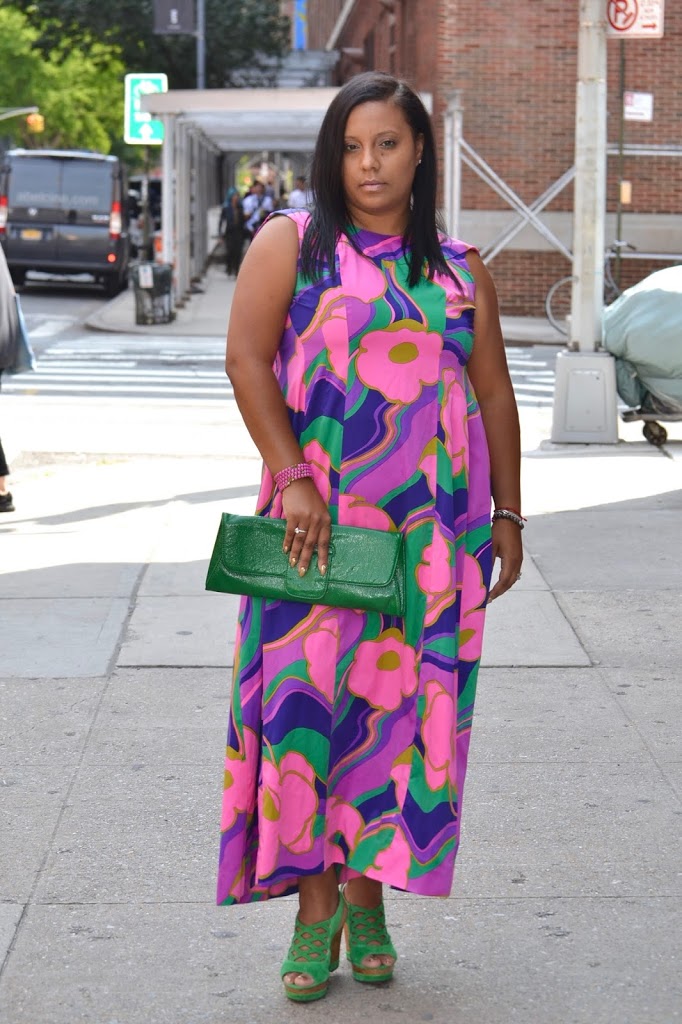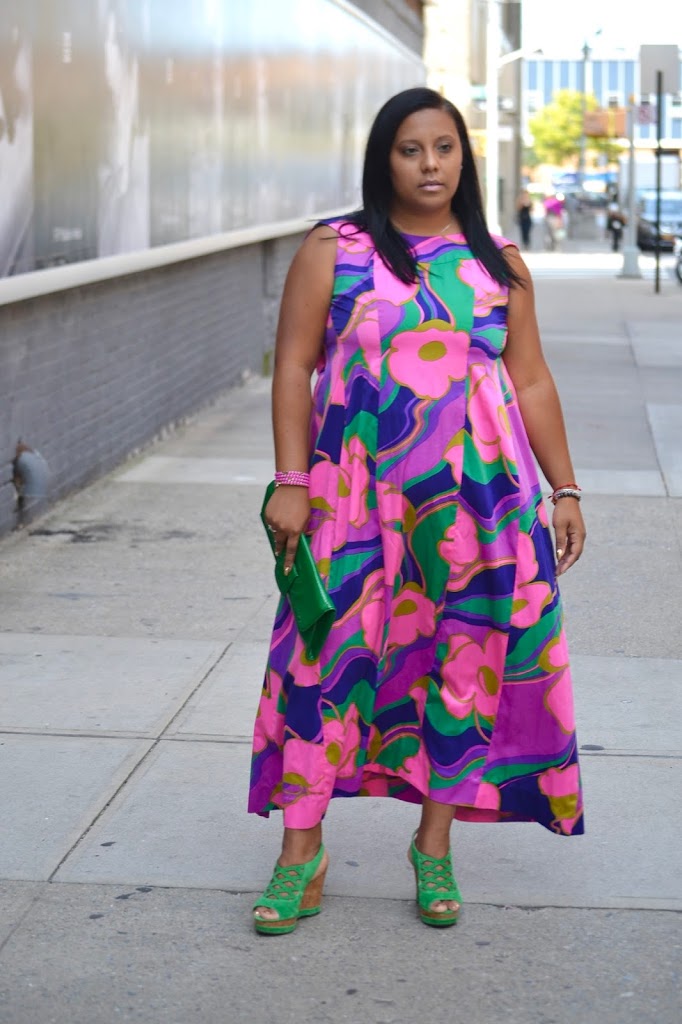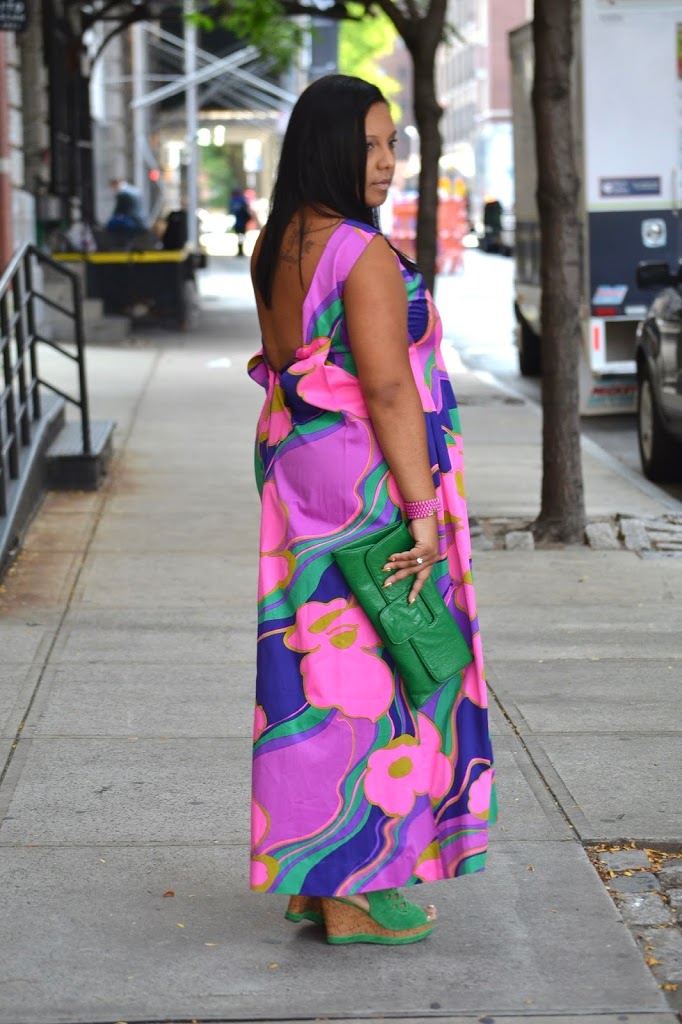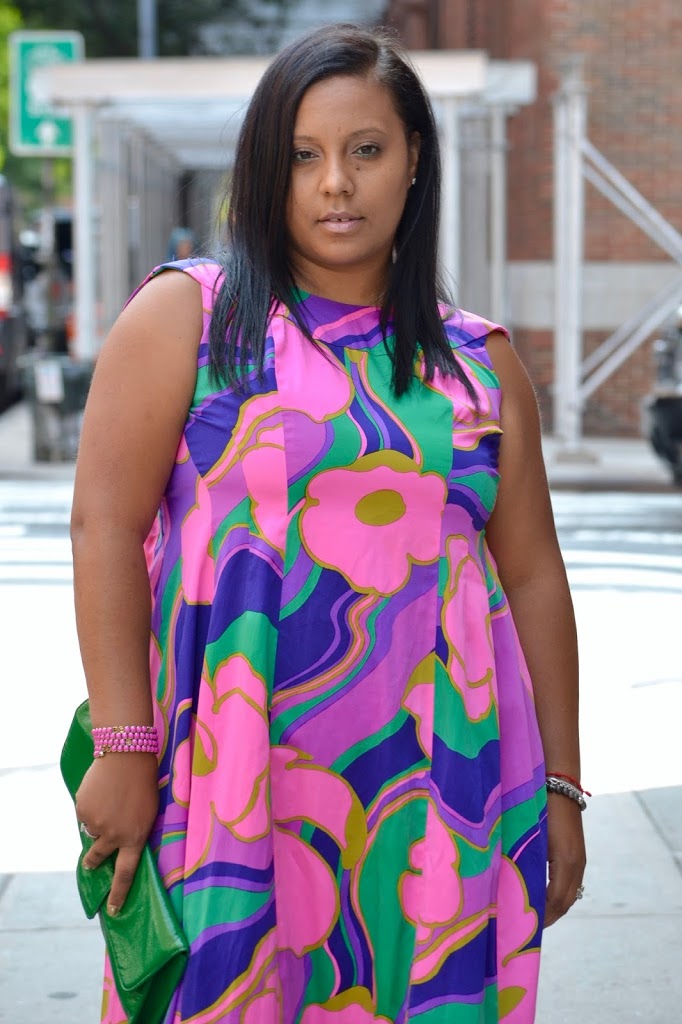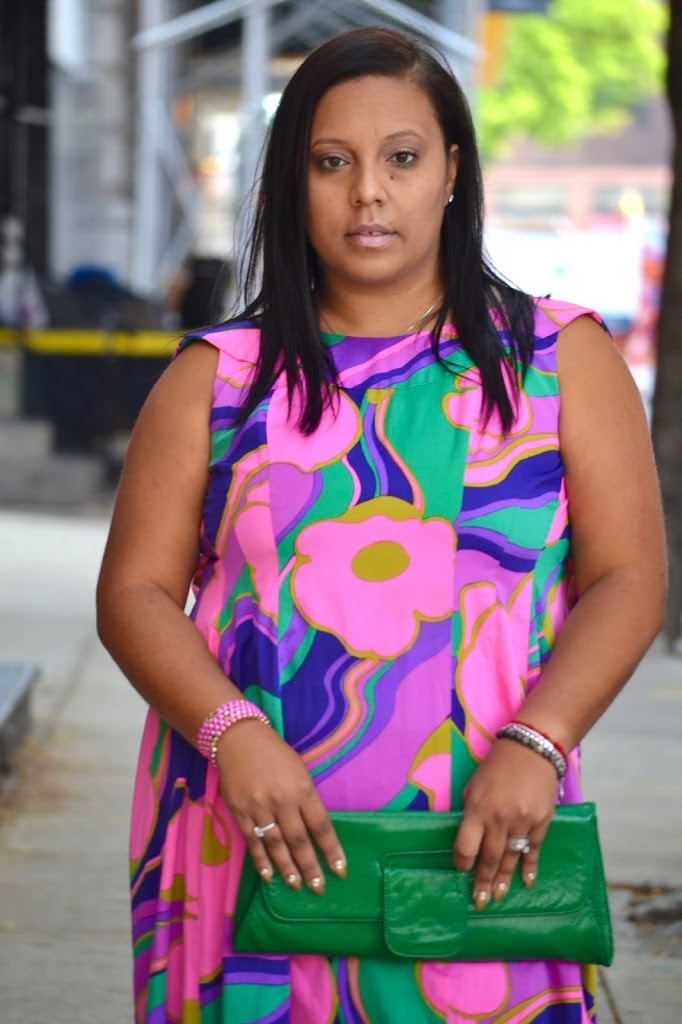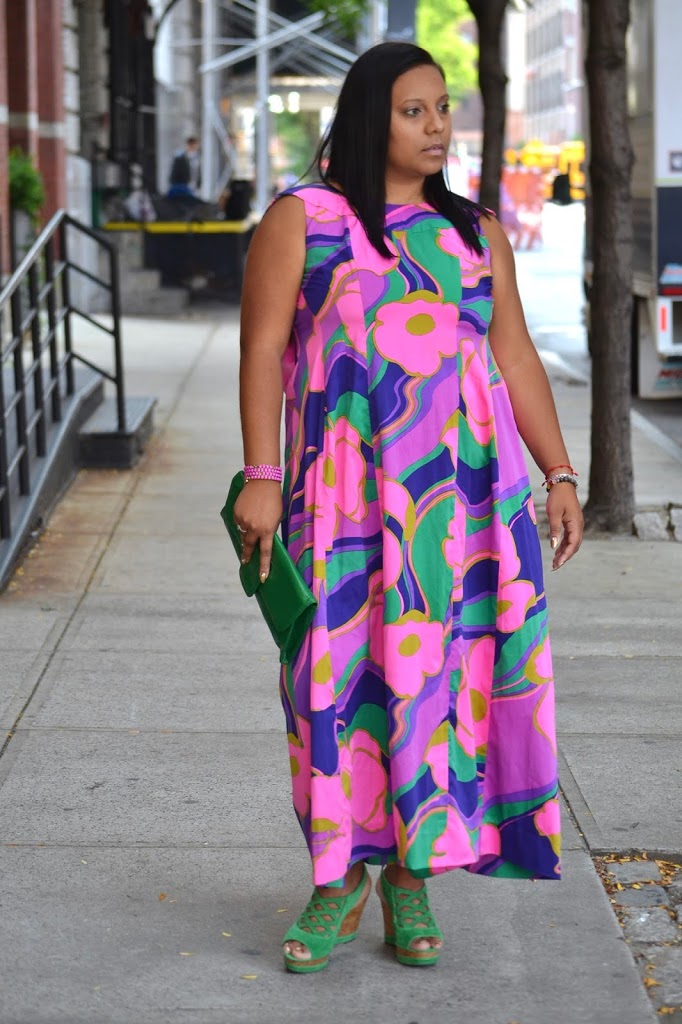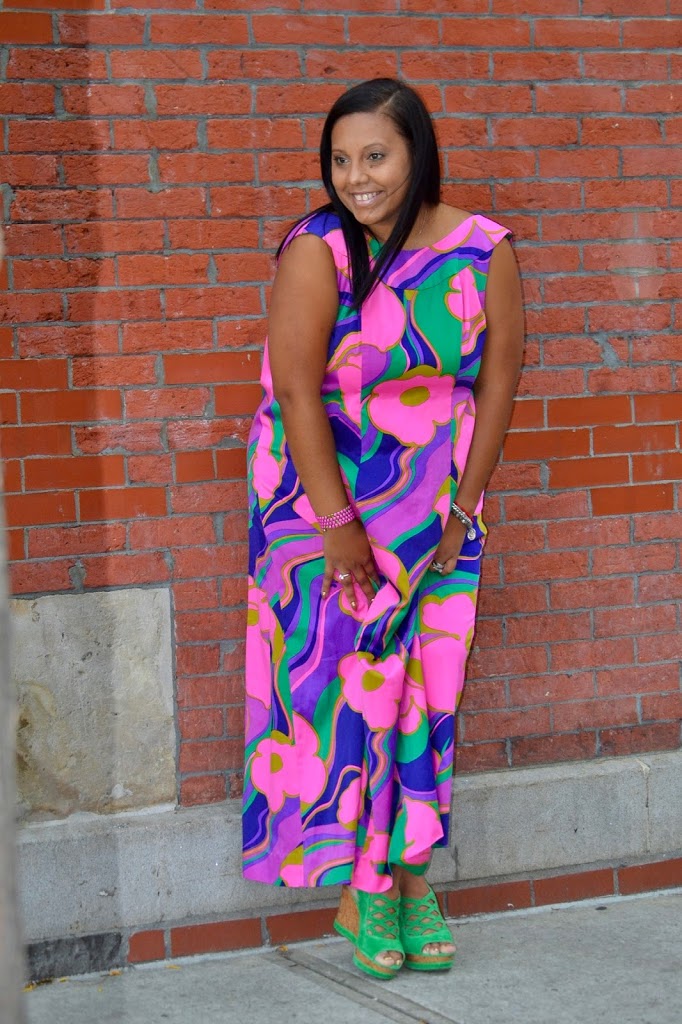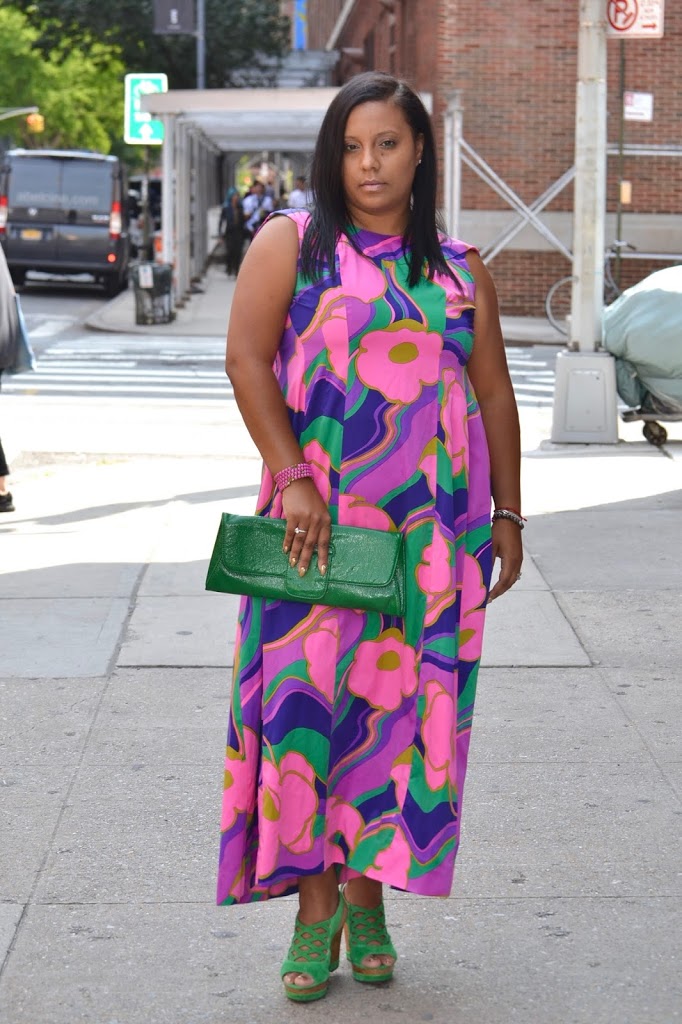 Photographer AJ Visuals