This post is sponsored by the A Girls Guide To Cars.  However, all of the opinions are Solely My own!
Who loves cars? Do you have a favorite color and Enhancement you want to see? and Do you love a safe reliable car at its best? Well, let's get ready because the New York International Auto Show is about to start its amazing event of lovely cars. Yayyy! I for one cannot stop obsessing about the new models, features, enhancements and many other fun things. Additionally, it's the perfect time of the year to look for a favorite car to enjoy those summer nights. Who wouldn't want to be in a car that economical to enjoy those weekend getaways with family and friends.  Also, one particular brand I've had my eye on is the Mazda, I've read so many good things and wish it would just appear in my driveway, ha! 🙂 The reason why is because there's so many new colors, design to the interior and features. I can't contain my excitement because I'm such a car girl. I know most of you love driving and the family will be ecstatic to see all the new models coming in. This is the Perfect time to start thinking about those tickets to the New York International Auto Show from March 30th to April 8th, 2018. Also, keep in mind, that this is the perfect time when the kids are out of school and they can enjoy this event with the family.:)
However, the reason why I have my eyes on the Mazda cars is because last year while in Florida our rental was a Mazda 3 hatchback 2015. Let me tell you that ever since I cannot stop obsessing of how it just took 30 dollars of gasoline and we drove to Miami from Orlando. It was so comfortable and even though it was an old model, it felt like luxury from the smooth drive, comfortable seats and safety at its best. Therefore, I'm really looking forward to seeing and learning all the new features for the upcoming years. I'm super Excited!
Therefore, no matter what you guys do this show gets better and better every year and going to the New York International Auto Show is the best place to learn about cars that you want. Even if you're not up for buying at the moment but at least you get to learn everything they offer. Take a look below and don't forget to enter our  the Giveaway Below for Tickets!
                                             The Mazda 3
                                                              Photo Credit: A Girls Guide to Cars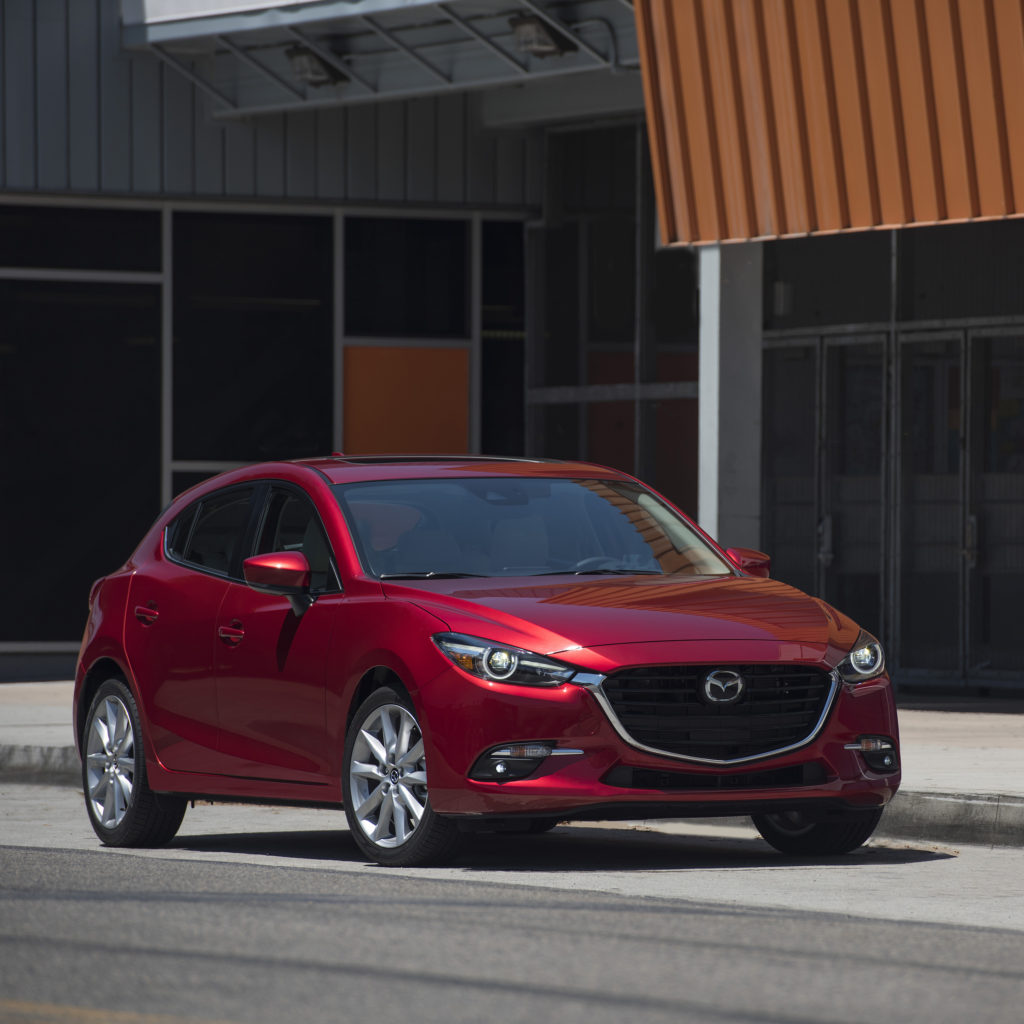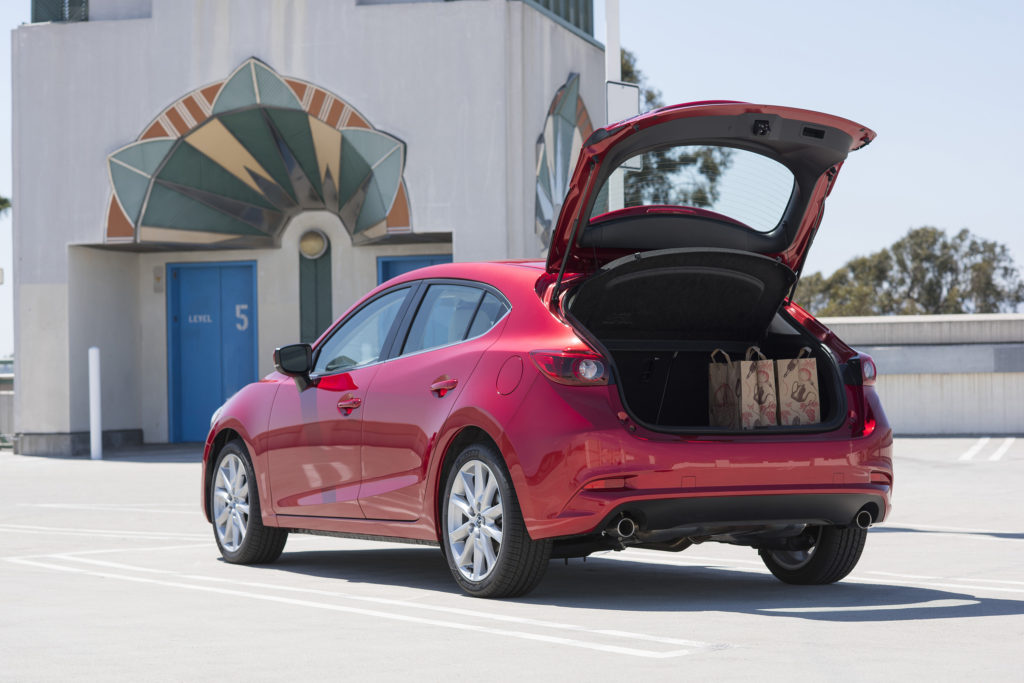 It has so much room inside. Also its a 4 door with a gorgeous interior.
The trunk is very spacious,  you can fit many things when traveling or just for your everyday. Oh lets not leave behind that it fits perfect in a parking spot in the street of NYC.
Mazda 6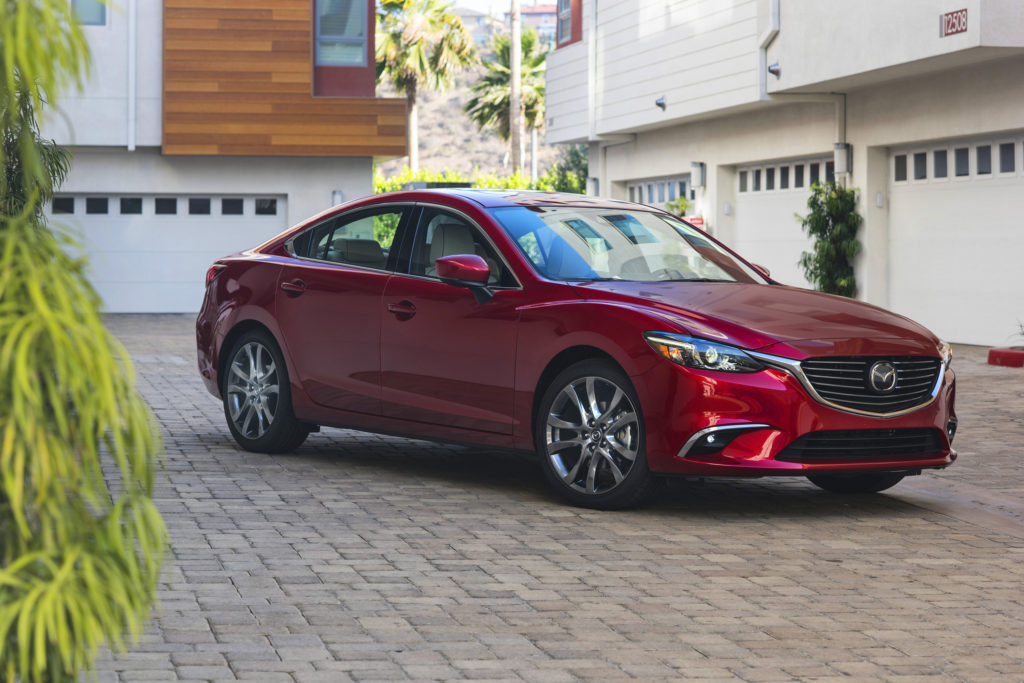 The Mazda 6 is another Option if you like more of a car than a hatchback. it still has that amazing look and just as comfortable as the rest. They have the best colors honestly.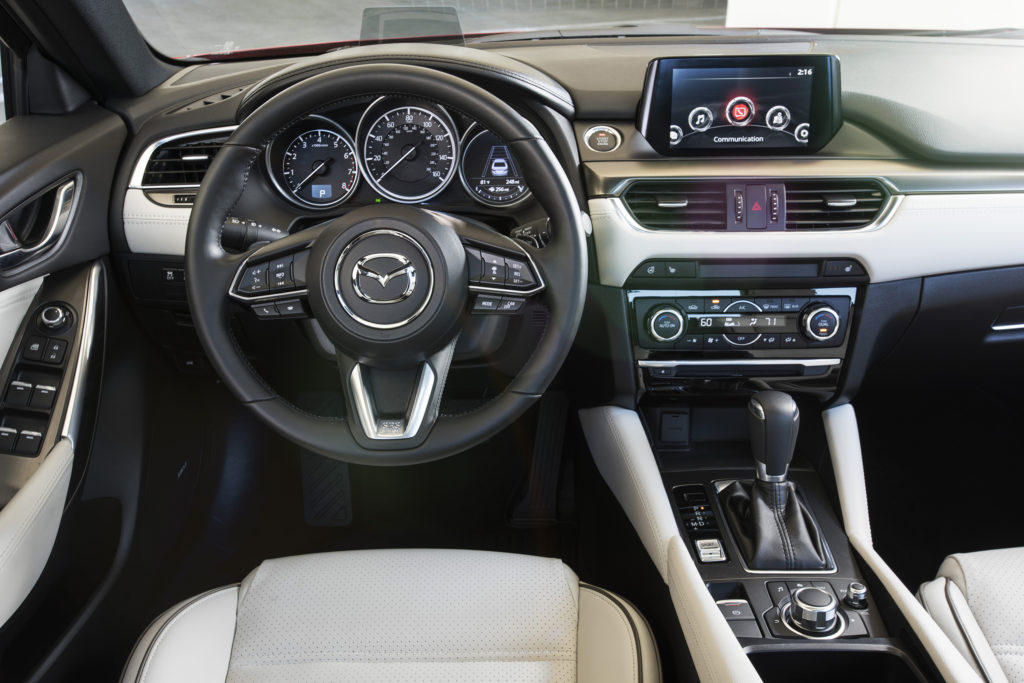 Look at this interior its to die for.
I cannot stress enough that its luxury at its best.
Navigation, clean interior and many awesome features.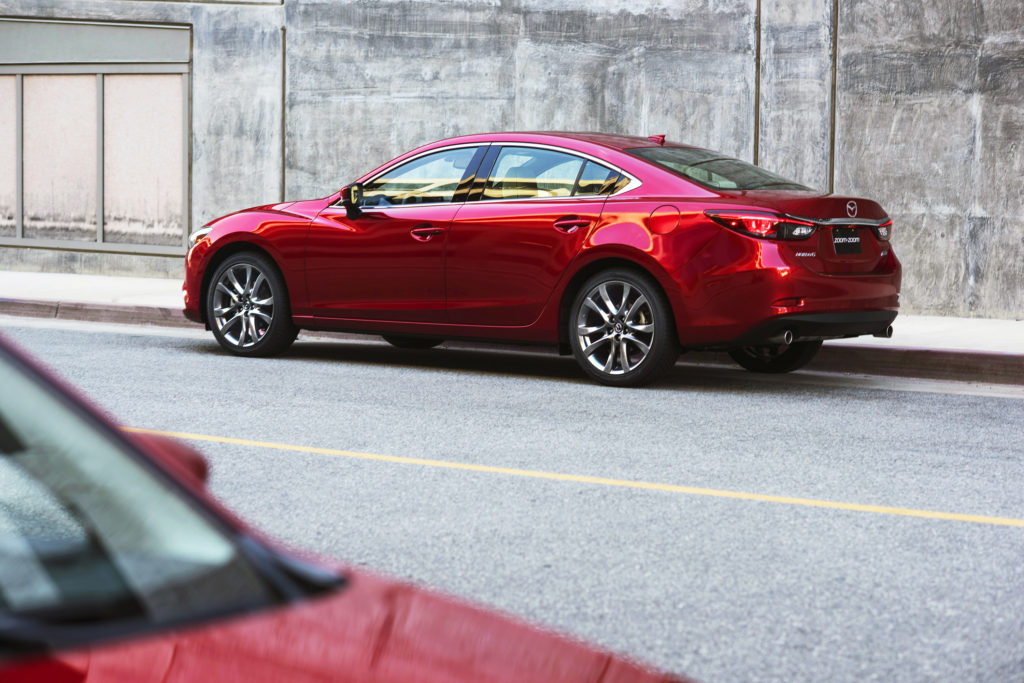 A Girls Guide to Cars is giving away 10 pairs of tickets to the New York Auto Show and a $150 gift card to a grand prize winner. It could be you! Enter Here!
a Rafflecopter giveaway

Plus there are lots of amazing prizes to win from A Girls Guide to Cars! while you are at the show like an Apple Watch, a Kate Spade Smart Watch, B&O Play headphones, an Amazon Echo, and Echo Dots!  To enter: snap a photo with a participating auto brand – Toyota, Mazda, and Genesis & post the picture on social media using the #NYIASGetSocial hashtag. Every photo with the hashtag is an entry to win!