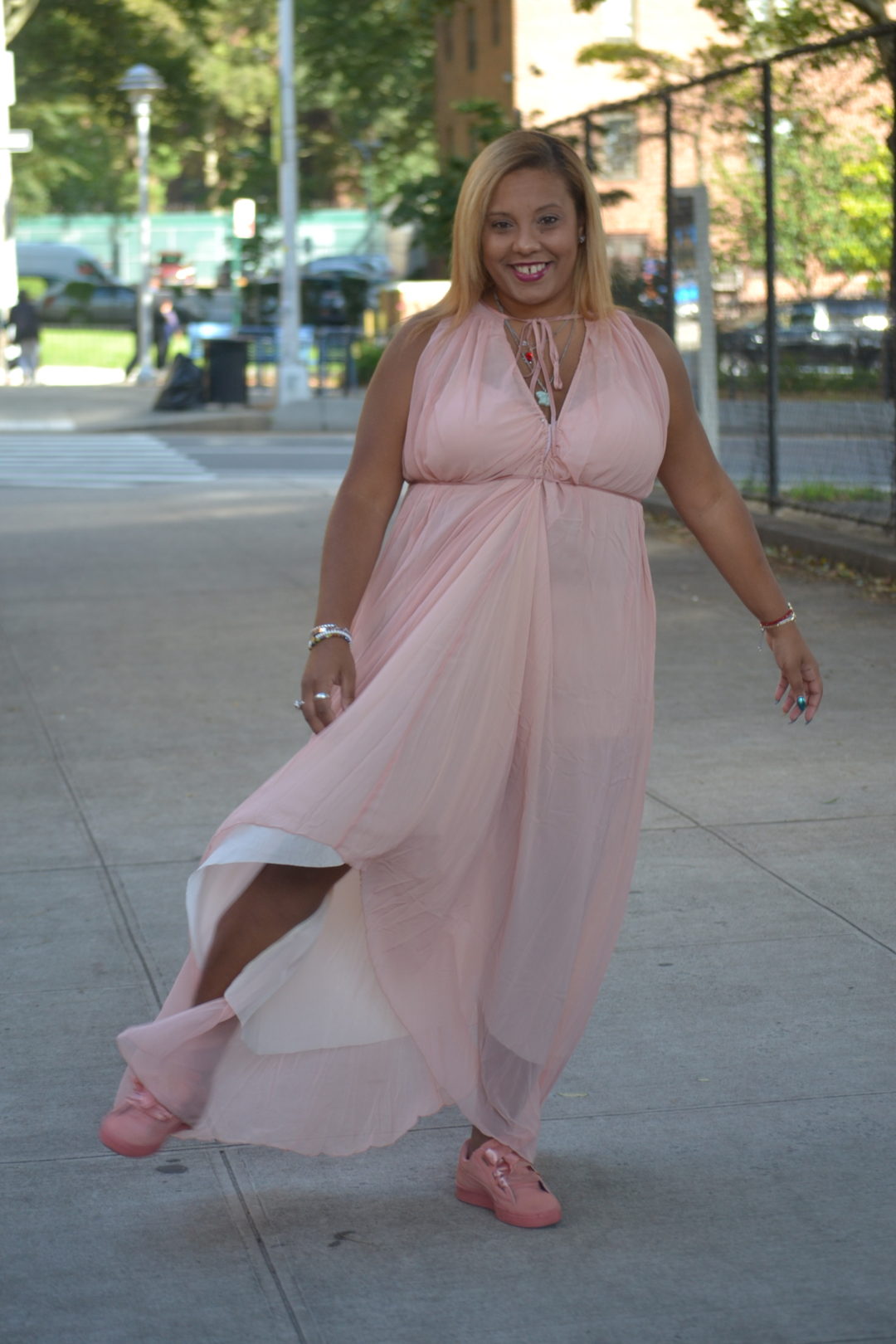 Dress / we are hah, Sneakers / Puma 
New York City weather is crazy. One day cold and next day in the 60s to 70's. But I couldn't go straight into fall without showing you guys this awesome look in which I wore for dinner 2 weeks ago. I did a phenomenal campaign with we are hah in Central Park last month to encourage everyone to vote and part of it was also winning a gift card in which I did. I am truly ecstatic with how this dress fits because you can wear it in two ways. The neck area can be full around or a v neck in which you can do with the strings for that look. Also not leaving behind that it has pockets ! Definitely the perfect dress to wear and have in your closet for anytime when needed. Additionally, I like my heals and sandals but I wanted to keep it more casual and sporty by just wearing a pair of sneakers from puma. It matches perfectly and only because I was looking at my collection and it was a hit. How many of you lovers wear kicks with dresses? Let me tell you it's truly one the best ever. Not only is it casual but amazing enough to look good no matter what. I am so crazy over colors like there.  I'm not myself if I can't wear vibrant colors and flowy dresses like this one. It makes my day when I can wear these type of dresses. Remember that no matter the season, it's up to you to look your  best with the pieces you decide to include in your closet. This is one garment I will keep wearing in a different way. You can style it however you like. Therefore be colorful and have fun with every single piece of your wardrobe! last but not least when you lovelies get a chance go visit there site We are Hah, they have a beautiful collection of clothing and lingerie as well.!
Style Tip: maxi dresses can be worn however you like, just add your touch of accessories and or fun shoes to make it pop.
Dress is true to the size and with lots of room. It's a medium/large with side pockets and kind of sheer.