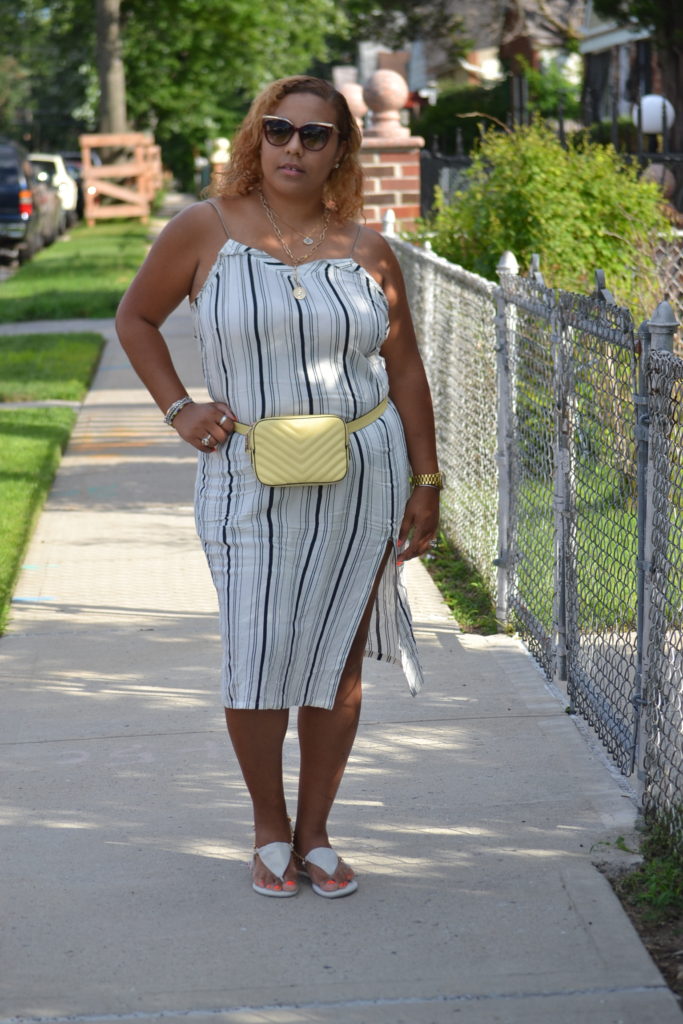 Outfit details: Fanny Pack – Nasty Gal (similar) ,Watch – Michael Kors, Sunglasses – MCM, Necklaces – Bloomingdales, dress –
Aqua from Bloomingdale's (similar ), sandals – luxtrada,
Aaaaah let's all rejoice to the fact that these passed 3 nights have been cooler and the days has been hot enough to enjoy. I won't lie it's truly a favorite of mine when we can have cool days because the heat has been truly brutal. Also, can you all believe August is almost over and we will be entering September. The summer went pretty fast and fall will be here before you know it. I'm. I'm love cooler weather but if I can wear sandals and shorts with long sleeves that can be something truly delightful, but wont happen HA!. However, I wore this dress the other day to a birthday party of one my close friends and honestly the fit is awesome. It's a medium stretchy material and I added my fanny pack of course.  I love looks that are simple enough for me to enjoy my days and not feel hot. The sandals are from luxtrada and they have Swarovski crystals on the side where I tie them. I fell in love with them and they are so comfortable and I bought them at a sample sale for a great price. 
This summer I haven't spent much on clothes which makes me so happy because sometimes ill spend unnecessary money for stuff I don't need. Additionally I got a deal on the dress at Bloomingdale's, the brand is aqua and it was only $20 dollars in which I loved. Anytime you can put together an outfit for less than 50, we can say hoorrayyy! 🙂 therefore loves, no matter what I say stick to having a budget for your clothing because it helps your pockets to get more. Also, look for sample sales, I've googled and found a  couple of great places in the lower east side .I find that samples sales to be great when you need an outfit or shoes and you want to shy Away from large spendings. I know a lot of you have asked what do I do after I wear my clothes, well I save the pieces I love and the rest that cannot serve a purpose I sell to Buffalo exchange in which is great for my pockets! If broken or stained I just trash it away. Therefore invest in good pieces you can wear again and again because it's a huge investment.
Enjoy these days ladies because it's gorgeous out. Thank you for stopping by
Xoxo, Love2bcouture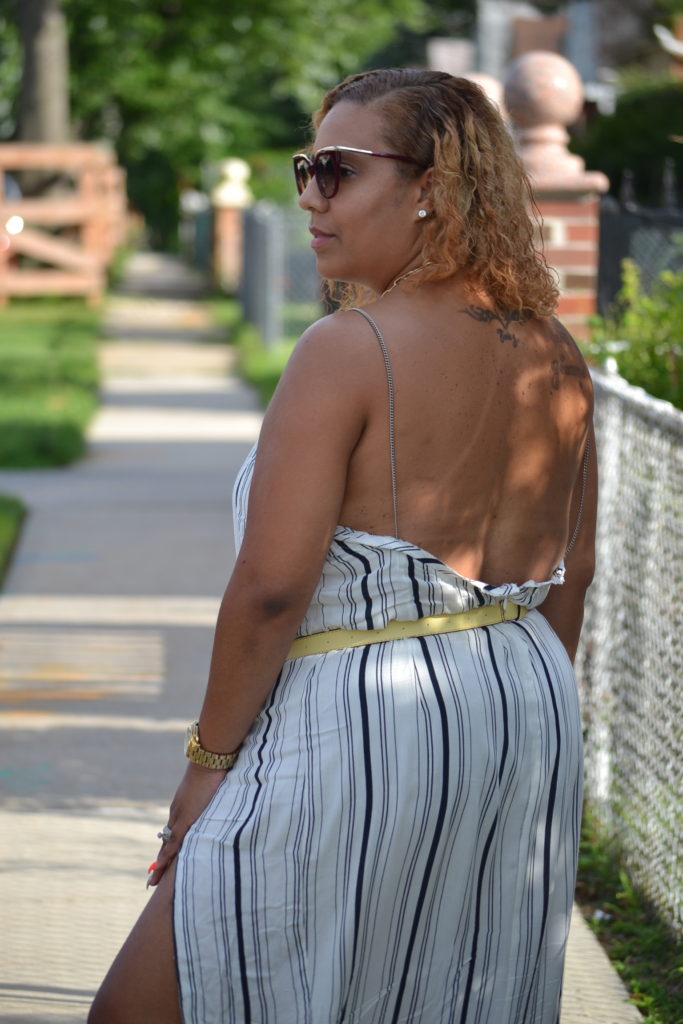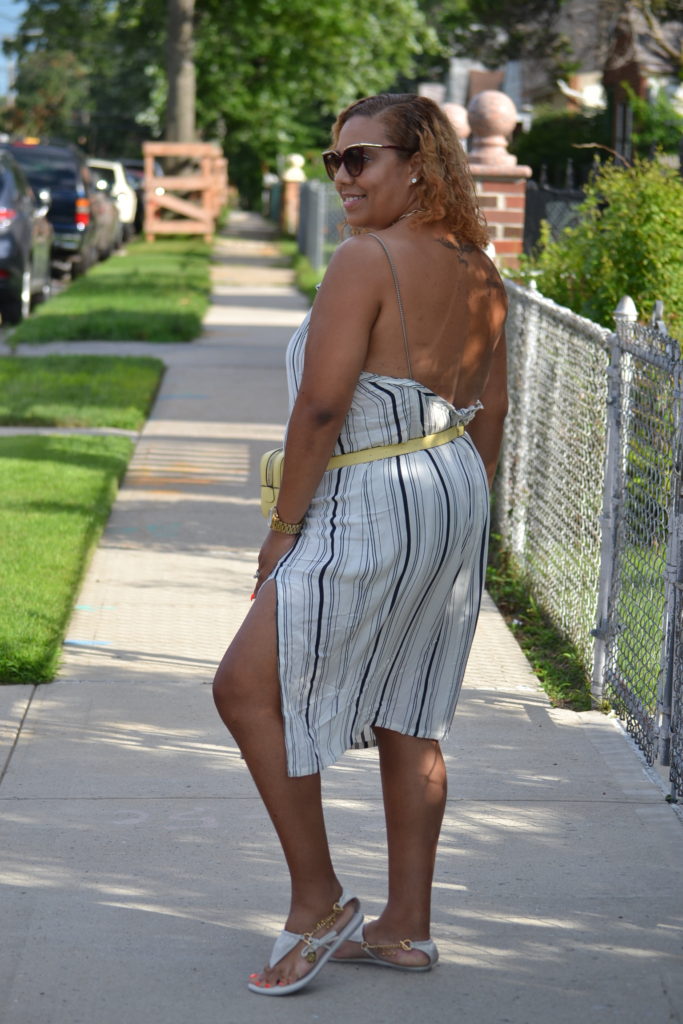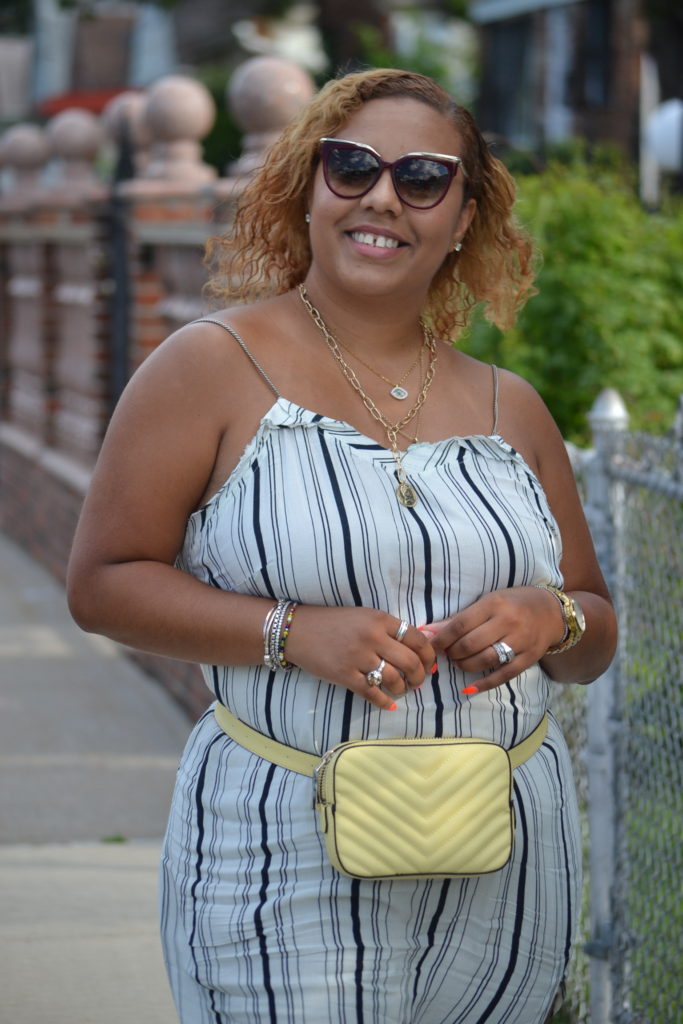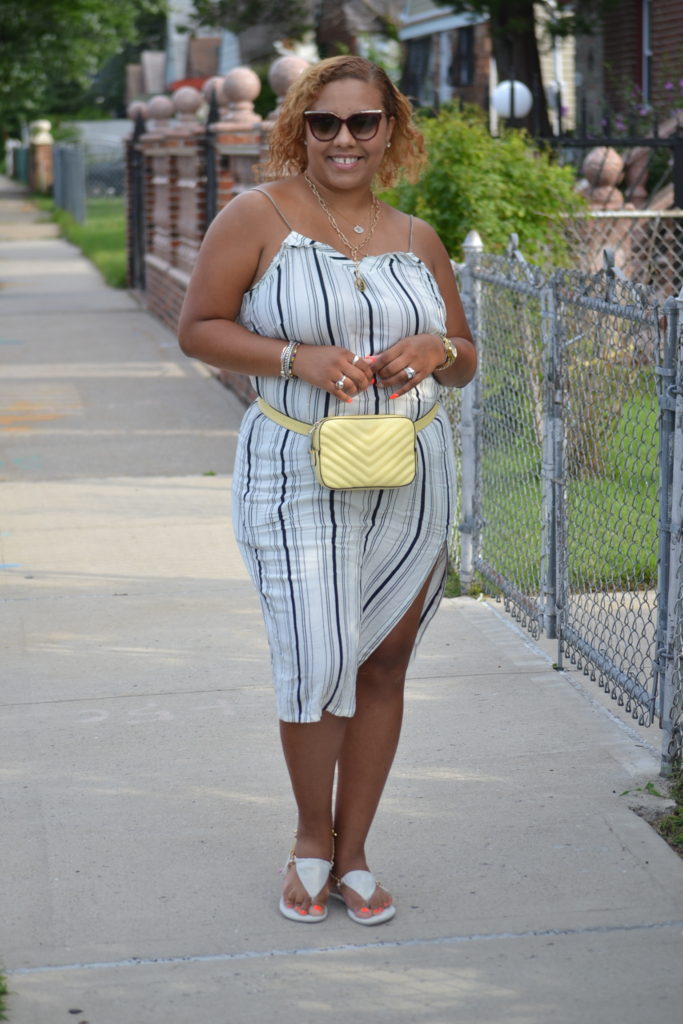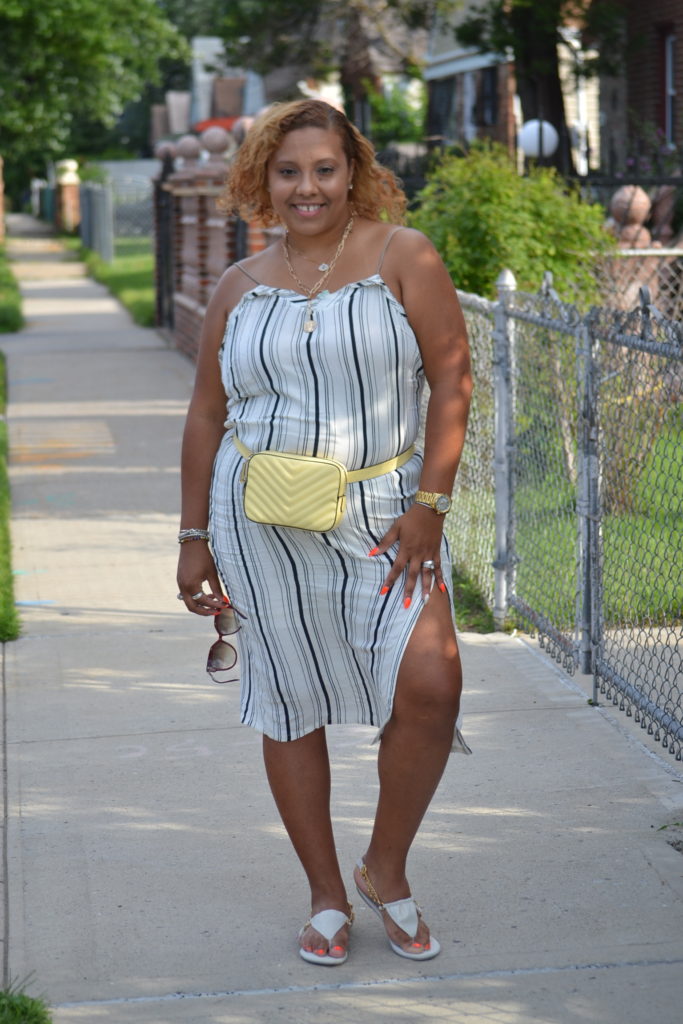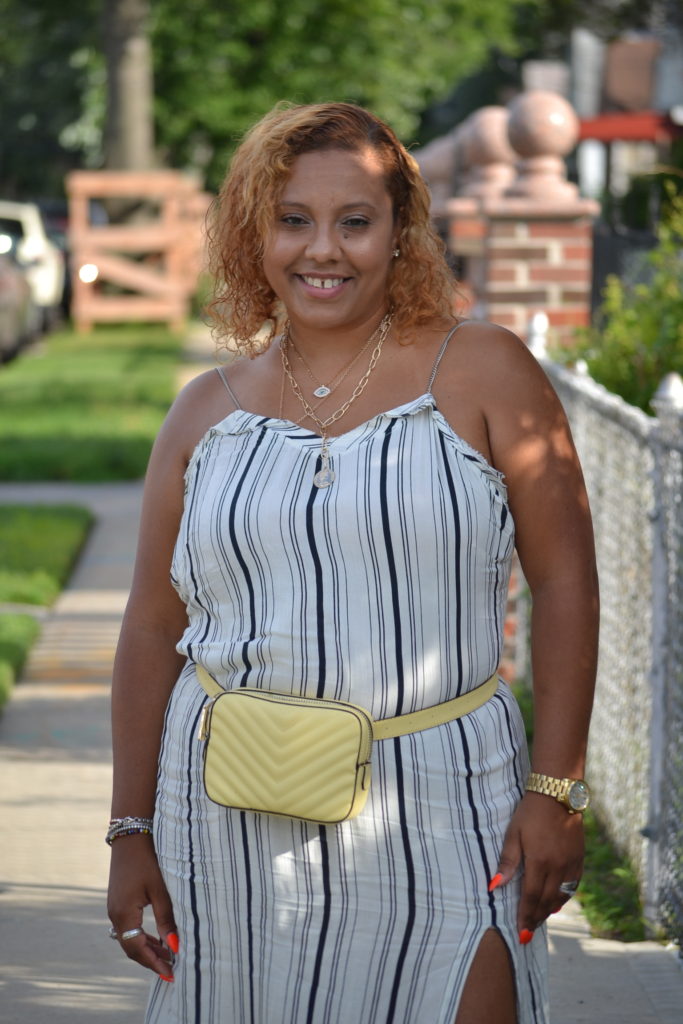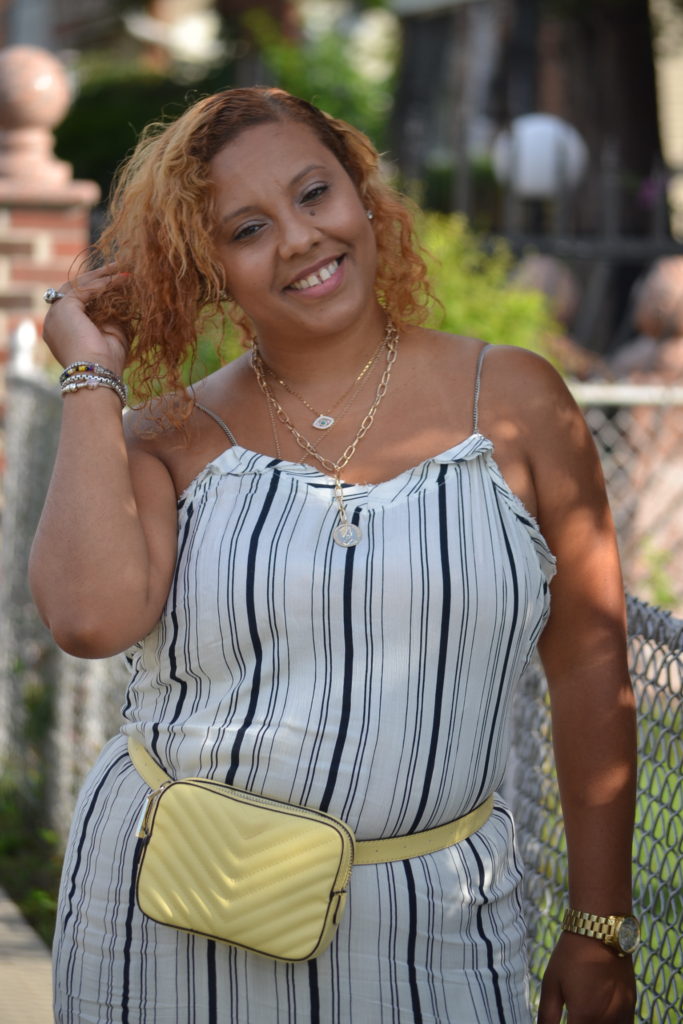 Images By AJ Visuals